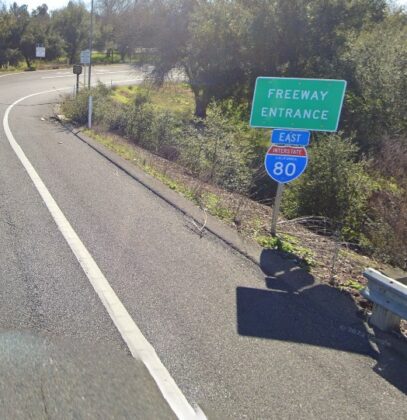 Three people were injured following a multi-vehicle crash in Davis on Friday morning, May 5, 2023.
According to the California Highway Patrol, witnesses reported seeing one motorist driving recklessly just before the 6:55 a.m. crash on eastbound Interstate 80 near Mace Boulevard.
Four vehicles were involved, and the crash caused a truck to overturn on its roof and backed up morning commute traffic through the area.
The authorities have not yet released any further information.

Award-winning Reckless Driving Accident Attorneys in Davis
The victims' families have the legal right to sue the negligent driver who caused the accident. You should immediately contact an attorney if you or a loved one were injured in a California accident.
An experienced attorney will evaluate your case during your consultation, advise you on the best course of action, and explain the factors that may influence the final settlement amount.
Our award-winning Davis reckless driving accident attorneys at Arash Law, led by Arash Khorsandi, Esq., have extensive experience and knowledge of advocating for accident victims, with over $400 million of compensation awarded to victims.
Set up a free consultation with one of our attorneys by calling (888) 488-1391 or filling out our "Do I Have a Case?" form.
What Should You Do After a Car Accident?
Car accidents are impossible to predict, but they can be avoided. The following checklist will tell you what to do following an accident to protect your rights. Here's what you need to do:
Before contacting anyone, make sure you're safe. Stay on the scene and watch everyone.
Wait for the authorities in a secure location. If possible, park disabled vehicles on the side of the road. Turn on your hazard lights as a precaution.
Call 911 to report your accident. Officers will gather evidence, take statements, and compile a report.
Gather information from all parties involved. Photograph your injuries, the road conditions, the weather, and the vehicle that struck you.
Do not admit fault, not even to the police.
Tell the authorities the truth about what happened.
Seek medical attention. Consult your primary care physician or specialist immediately. Early medical attention can reduce injuries.
Please report it to your insurance company. California insurers have a time limit for reporting an accident.
Contact insurance adjusters. Only the necessary information should be shared during your conversation with the claims adjuster. Before making a recorded statement or accepting a settlement offer from an insurance company, consult an attorney.
Keep a file of all of the relevant documents related to the accident. These documents include the police report, medical bills, information about other drivers, and your treatment plan.
Seek immediate legal advice from a renowned California reckless accident attorney.
Reckless Accident Statistics
Every year, reckless driving causes thousands of crashes and hundreds of fatalities in the United States. The National Highway Traffic Safety Administration (NHTSA) defines reckless driving as driving without regard for others' safety.
Determining the exact number of people killed or injured each year due to careless driving is likely impossible. AAA says reckless driving was responsible for 56% of all traffic accidents between 2003 and 2007.
According to data, speeding is one of the leading causes of fatal car accidents in the United States. Drunk driving is a major issue in the United States.