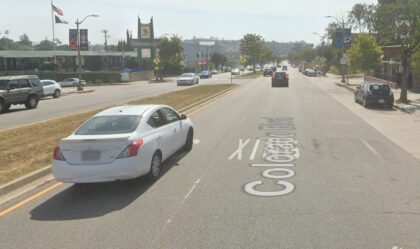 A man believed to be in his 40s was killed after a two-vehicle collision in Griffith Park, Los Angeles, on Saturday night, May 06, 2023.
According to the California Highway Patrol, the vehicles crashed around 8:50 p.m. just south of Colorado Boulevard on the northbound lanes of the I-5 Freeway.
The man was pronounced dead at the scene.
Due to the ongoing investigation, three lanes will remain closed until further notice.
Details regarding the other party involved were not immediately available. The authorities are still determining the factors that contributed to the crash.

Proficient Car Accident Lawyers in Los Angeles City
After a severe car accident, people often have trouble recovering. Long-term injuries can cost thousands of dollars in medical expenses.
Generally, insurance companies aim to pay you as little as possible. When you accept a settlement offer from an insurance company, you might receive unfair compensation.
Our experienced Los Angeles car accident attorneys can help with the lengthy negotiating process with the insurance adjuster. Additionally, our lawyers will provide proof of the insured driver's negligence. You can trust our firm throughout the process.
Our attorneys at Arash Law, led by Arash Khorsandi, Esq., have focused on practicing personal injury law throughout their careers. Our firm is regarded as one of California's leading accident law firms. Our consultation is free of charge.
Please complete our "Do I Have a Case?" form or call us at (888) 488-1391 to schedule your free consultation.
What to Do After a Two-Vehicle Collision
Predicting when a car accident will occur is impossible, but you can prepare for it. Following this checklist can protect your legal rights after a car accident. You are not alone after an accident. Please follow these steps:
Before checking on others, make sure you prioritize checking your own body for injuries. Ensure that everyone remains at the scene.
Disabled vehicles should be moved to the side of the road if possible. While waiting for the police officers to arrive on the scene, stay somewhere safe. Activate your emergency flashers to prevent other accidents.
Contact the authorities to report the collision. The officers will compile a report after gathering accident-related data.
After the collision, getting the other driver's name, phone number, and insurance information is essential. Take pictures of license plates, vehicles, and other relevant details.
Don't admit fault to anyone, not even the police. Stick to the facts when speaking with a police officer.
Getting immediate medical attention from your primary care physician or at a hospital is essential.
Insurance companies in California have deadlines for reporting accidents. Follow the instructions provided by the agent when making the report.
Whenever communicating with a claims adjuster, only provide the necessary information. Obtain legal advice from an experienced lawyer before recording statements or accepting insurance settlement offers.
It is important to keep a copy of the police report, medical bills, the identity of the other driver, injuries treatment plans, and other relevant information in your file.
Let one of our experienced attorneys help you with your car accident.
Fatal Two-Vehicle Collision Statistics
Every 60 seconds, a car accident happens in the US. This kind of accident is the leading cause of death and severe injury in the nation, especially for people between the ages of 2 and 34. It accounts for about 2 million fatalities or severe injuries each year.
In California, where there are many unintentional traffic fatalities, vehicles are to blame for approximately 10,000 deaths yearly. According to the Fatality Analysis Reporting System (FARS), fatal vehicle collisions resulted in 38,824 fatalities and 35,766 injuries in 2020.
The state has had 23.5% more fatal auto accidents since 2013. Of the 485,866 car accidents in 2017, 3,898 people died, and 276,823 were injured. There were nine traffic fatalities per 100,000 residents in the state in 2018.
Drivers still have the risk of killing or seriously hurting someone even when they exercise caution. That said, it's imperative to uphold safe driving habits and always remain vigilant.