A 20-year-old man was severely injured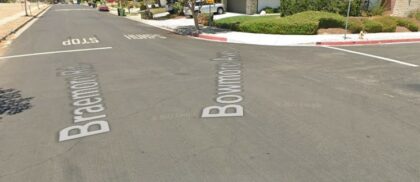 in a hit-and-run accident in Porter Ranch, Los Angeles, on Sunday morning, May 7, 2023.
According to the Los Angeles Police Department, the incident occurred at about 1 a.m. at Braemore Road and Bowmore Avenue.
The report said the pedestrian was sitting on the street corner when a dark-colored vehicle hit him and fled the scene. The victim was gravely injured and is still in the hospital.
The city of Los Angeles is offering a standing reward of up to $25,000 for information that leads to the arrest and conviction of non-fatal hit-and-run suspects.
However, the Los Angeles Police Department has not provided further information about the suspect vehicle.
The investigation is ongoing.

Hit-and-Run Accident Lawyers in Los Angeles
In California, those involved in traffic accidents may pursue criminal charges against the driver responsible for the accident and file a compensation claim with their insurance company. However, seeking a personal injury or wrongful death claim may be more appropriate if an individual has been injured or lost a loved one in a hit-and-run accident.
Suppose you or someone you know has suffered harm due to another person's negligence. In that case, our team of skilled lawyers can be contacted to discuss the situation and explore the possibility of legal action.
You can rely on our most trusted Los Angeles hit-and-run accident lawyers at Arash Law, under the direction of Arash Khorsandi, Esq., to effectively represent you in these court proceedings. Our firm has recovered more than $400 million for California clients.
If you want to speak with one of our lawyers, please call (888) 488-1391 or fill out the "Do I Have a Case?" form.
What to Do After a Hit-and-Run Accident
Experiencing a hit-and-run accident can be distressing for anyone as it can cause physical injuries and lead to emotional distress and financial challenges. Knowing what steps to take in the immediate aftermath of a hit-and-run accident can be hard. This guide provides helpful recommendations on the appropriate actions to take if you are involved in a hit-and-run accident in California.
Check yourself and others for injuries and call for medical assistance if necessary.
Try to gather as much information as possible about the other vehicle, including the license plate number, make and model, and any distinguishing features.
Contact the police and file a report. Provide any information you have about the other vehicle and the circumstances of the accident.
Take photos of the damage to your vehicle and any injuries you sustained.
Contact your auto insurance company to report the accident.
Consider consulting with our reliable Los Angeles hit-and-run accident lawyers to explore your legal options for pursuing compensation for your injuries and damages.
Hit-and-Run Accident Statistics
In 2019, there were 20,160 hit-and-run accidents in California, resulting in 11,663 injuries and 155 fatalities, according to data from the California Highway Patrol (CHP). This marks a slight increase from the previous year.
Hit-and-run accidents account for around 20% of all collisions in the state and are most prevalent in urban areas. Of all counties in California, Los Angeles County has the highest number of hit-and-run accidents.
Those who flee the scene of an accident, especially those involving injuries or deaths, may face severe penalties in California, including fines, imprisonment, and loss of driving privileges.