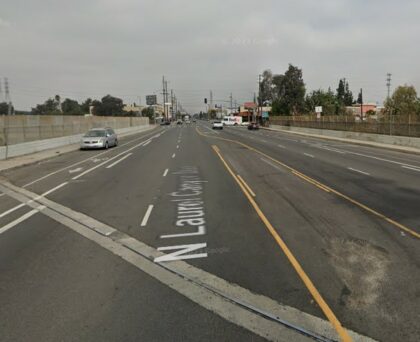 A naked man was killed after being struck by multiple vehicles in Pacoima, Los Angeles, on Sunday night, May 7, 2023.
According to the California Highway Patrol, the crash occurred around 8:10 p.m. near the Laurel Canyon on-ramp to the 5 interchange with the Ronald Reagan (118) Freeway when the pedestrian allegedly ran on the freeway.
Authorities stated that the man was declared dead at the scene, and his identity is hidden until next of kin is notified.
The crash closed both the northbound and southbound five near the scene. Officers said the lanes would be closed until further notice.
No further details were released about the number of vehicles involved and the reason why the man was naked.
The investigation is ongoing.

Pedestrian Accident Lawyers in Los Angeles
If you or a loved one was hurt or died in a car crash, you may be able to seek compensation in court or through an insurance settlement. To avoid unnecessary compensation, you should consult our lawyers.
During this free meeting, one of our attorneys will evaluate your case, prepare the following steps, and discuss everything that may impact the settlement offer.
Our reliable Los Angeles pedestrian accident lawyers at Arash Law, led by Arash Khorsandi, Esq., have received recognition and awards for his work for accident victims, including $400 million in settlements.
If you want a free consultation with our legal team, call us today at (888) 488-1391 or complete our "Do I Have a Case?" form online.
What to Do Following a Hit-and-Run Accident
Death or injuries in a road accident can be devastating, but we are here to help.
This website's form is easily accessible. It will help us prepare for your claim and arrange the following steps during your free appointment with our skilled lawyer. Please refer to this advice for the best ways to protect your rights.
Maintain your calm and concentrate.
Contact the police immediately and request an accident report.
Keep meticulous records of everything that happened, including your injuries, the weather, the road conditions, and the automobile that hit you.
Collect the names and contact information of potential witnesses.
Keep a journal to track your injuries and recovery. Describe your symptoms, the therapies you're receiving, and the costs.
Do not negotiate with an insurance company or accept a settlement offer before consulting a lawyer.
Avoid posting accidents or how they happened on social media.
Contact an experienced California pedestrian accident attorney immediately.
Pedestrian Accident Statistics
According to the Governors Highway Safety Association data, traffic deaths declined by 14% between 2007 and 2016, whereas pedestrian deaths soared by 27%.
In 2017, at least 137,000 pedestrian injuries were treated in hospital emergency rooms. Five thousand nine hundred seventy-seven pedestrian fatalities occurred in 2016.
California had the highest pedestrian death and injury rate in 2012. Over 14,000 people have been critically injured, including 893 deaths.
Pedestrians are more susceptible than drivers; failure to yield usually results in injury.