One person was hospitalized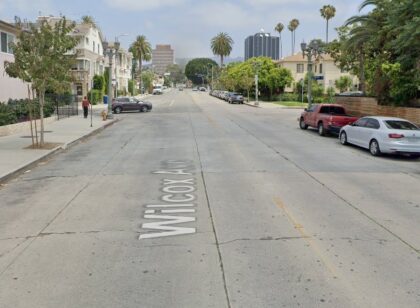 after a DUI accident in Hollywood, Los Angeles, early Sunday morning, May 07, 2023.
According to the Los Angeles Police Department, the multi-vehicle collision occurred around 1:50 a.m. at the 1400 block of Wilcox Avenue.
The pickup truck driver, UFC fighter Tony F., struck four parked vehicles. One man was taken to a nearby hospital due to the crash. There were no further details regarding his condition.
Ferguson was reportedly uncooperative with the authorities and refused to take a field sobriety test. He was arrested at the scene for misdemeanor DUI.
Based on arrest records, Ferguson was given a misdemeanor charge and released under his recognizance at around 12:15 p.m. He is due in court on Thursday, June 1, 2023.

Reliable DUI Accident Victim Lawyers in Los Angeles City
Injury from a DUI-related accident can make victims frustrated, doubtful, and afraid. The driver who caused the collision is legally responsible for any injuries you sustained in the event of a collision. The injured party could experience serious financial hardships due to medical costs and lost wages.
Although preventing every drunk driving accident might be challenging, California law protects those hurt in these collisions.
Our skilled Los Angeles City DUI accident victim lawyers at Arash Law, led by Arash Khorsandi, Esq., have extensive skills and experience in representing accident victims. Our firm has recovered over $400 million in compensation.
Call (888) 488-1391 to schedule a free consultation with one of our attorneys, or fill out our "Do I Have a Case?" form.
What Should You Do After a DUI Accident?
A tragic DUI accident can result in physical injuries, emotional distress, and financial hardship. If you are involved in such accidents, you must defend your rights, safety, and health. Follow these steps to handle its aftermath effectively:
Your top priority should be to check your body for injuries and seek medical attention. Examine the state of the other parties involved as well.
Alert the authorities to the collision. The authorities will investigate to determine whether the driver was under the influence of drugs or alcohol or not.
Get essential information like the driver's name, contact information, license plate number, and insurance details.
Take pictures of the accident site, including the damaged cars and any injuries sustained by the victims.
You must tell your insurance company about the accident and provide all the necessary details.
Please get in touch with one of our attorneys for DUI accidents. They'll protect your rights and ensure you receive your due compensation.
DUI Accident Statistics
About 32 people per day, or one every 45 minutes, are killed in drunk driving accidents in the US, according to the National Highway Traffic Safety Administration (NHTSA). Eleven thousand six hundred fifty-four traffic fatalities resulted from drunk driving in 2020, an increase of 14% from the preceding year.
A study by the California DUI Management Information System found that between 2016 and 2017, there was a 5.8% increase in fatal collisions caused by alcohol. Both drivers and other road users face serious risks when people drive while intoxicated. Additionally, drunk drivers waste two billion gallons of fuel annually, harming the environment.
In 2019, there were 10,142 drunk driving deaths in the US and 949 in California alone, resulting in a rate of 2.4 per 100,000 population in the state compared to the national rate of 3.1. In 2014, drunk driving contributed to 28.1% of traffic fatalities in the US and 26.3% of the deaths in California.