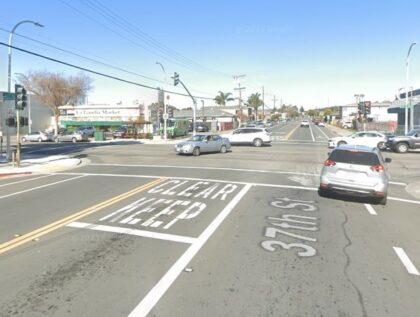 Two people were injured in a multi-vehicle crash in Richmond on Tuesday afternoon, May 9, 2023.
Richmond Firefighters said the incident occurred before 4:30 p.m. at Macdonald Avenue and 37th Street.
The report said two individuals were injured, requiring the extrication of one of the victims with moderate injuries. The other person involved sustained minor injuries. Both were taken to the hospital.
The exact cause of the accident is currently unknown.
The union representing Richmond firefighters encourages drivers to drive carefully by wearing seatbelts and moving slower. The association has observed increased vehicular accidents in Richmond, including several significant incidents over the weekend.

Car Accident Lawyers in Richmond, Contra Costa County
If the victim suffers serious injuries or dies due to the careless driving of another individual, the victim's family can file a lawsuit against the driver. If you or someone you know has been harmed in a vehicle collision caused by someone else's negligence, seeking legal counsel from a personal injury attorney may be beneficial.
Our team of proficient lawyers can offer a free consultation to evaluate your case, clarify the essential procedures, and assess the elements that may influence the amount of compensation granted.
You can rely on our most trusted Richmond car accident lawyers at Arash Law, under the direction of Arash Khorsandi, Esq., to effectively represent you in these court proceedings. Our firm has recovered more than $400 million for California clients.
If you want to speak with one of our lawyers, please call (888) 488-1391 or fill out the "Do I Have a Case?" form.
What to Do After a Car Accident
While it's impossible to predict car accidents, we can take steps to be ready for them. To stay composed in the aftermath of an accident, consider having a checklist stored in your vehicle's glove compartment. This checklist can assist you in knowing what steps to take, what to refrain from doing, and how to safeguard your legal rights.
Stay calm and make sure everyone is safe.
Move to a secure location and wait for help.
Contact 911 and exchange information with all parties involved.
Do not admit fault, even to the police.
Seek medical attention and inform your insurance company.
Speak with insurance adjusters, but seek legal advice before accepting any settlements or giving recorded statements.
Collect and organize all relevant paperwork related to the incident.
Consult a trustworthy car accident lawyer in California immediately.
Car Accident Statistics
Auto accidents are a leading cause of accidental injuries and deaths in the US, and the National Safety Council reported an 8.3% increase in traffic fatalities in 2020, resulting in 46,980 deaths.
Car accidents claimed 42,338 lives in 2020, up from 39,107 in 2019. In California, there were 3,847 traffic-related deaths in 2020, with single-car accidents causing 59% of fatalities and multi-vehicle collisions causing 41%.
Angle collisions were responsible for the highest fatalities and injuries, with approximately 8,000 reported in 2020.