A 30-year-old man named Tanner A.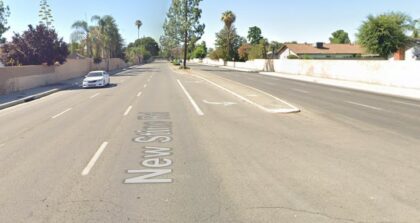 was struck and killed by a vehicle in Bakersfield on Tuesday night, May 9, 2023.
Bakersfield Fire Department said the incident occurred before 10:00 p.m. near the 600 block of New Stine Road outside a crosswalk.
The report said the vehicle hit a man while crossing New Stine Road. Emergency responders tried to revive him, but he was declared dead at the location.
The driver involved in the accident was not injured and is cooperating with the police investigation.
There is no indication that speed, alcohol, or drugs were a factor in the accident, and the investigation is ongoing.
The incident marks the 24th pedestrian death caused by a car in Kern County this year.

Pedestrian Accident Lawyers in Bakersfield, Kern County
In California, pedestrians are entitled to the same legal rights as drivers, cyclists, and passengers. If you or someone you know suffered injuries in a pedestrian accident resulting from someone else's negligence, you can pursue compensation by suing the other.
Our experienced attorneys will evaluate your case, advise you on the best course of action, and factor in all relevant variables that could affect the settlement offer.
We offer a free consultation to discuss your circumstances.
You can rely on our most trusted Bakersfield pedestrian accident lawyers at Arash Law, under the direction of Arash Khorsandi, Esq., to effectively represent you in these court proceedings. Our firm has recovered more than $400 million for California clients.
If you want to speak with one of our lawyers, please call (888) 488-1391 or fill out the "Do I Have a Case?" form.
What to Do After a Pedestrian Accident
Pedestrian accidents occur frequently on congested roads, particularly in densely populated regions. These accidents can cause significant damage, as pedestrians do not have the protective cover of a vehicle and are more susceptible to severe injuries or fatalities. You can adopt these recommendations to deal with the aftermath of a speeding-related accident and obtain the required physical and legal assistance to recover.
Call the police and guarantee that they generate an accident report.
Capture images of injuries, accident locations, property destruction, weather/road situations, and the at-fault driver's information.
Collect eyewitnesses' names and contact information.
Immediately receive medical care and tell healthcare providers about any damaged body parts.
Keep a diary recording injuries, rehabilitation, treatment, and expenditures.
Before conversing with insurance adjusters or accepting settlement offers, seek advice from an attorney.
Don't discuss the accident on social media.
Promptly get in touch with a dependable pedestrian accident attorney for legal advice.
Fatal Pedestrian Accident Statistics
Pedestrian accidents are a significant concern on American roads as they can result in fatalities or severe injuries, with pedestrians lacking protection during collisions. Despite other traffic fatalities decreasing, pedestrian fatalities have increased by 27% from 2007 to 2016, according to the Governors Highway Safety Association (GHSA).
In 2017, approximately 137,000 non-fatal pedestrian injuries were treated in hospitals, and 5,977 Americans died while walking. These figures highlight the vulnerability of pedestrians on the streets. California has a particularly concerning situation, with pedestrians being more likely to suffer injuries or fatalities than in other states.
In 2020, pedestrian accidents in California resulted in 55,000 injuries and claimed the lives of 6,514 individuals, emphasizing the urgent need for comprehensive measures to enhance pedestrian safety.