Several individuals were injured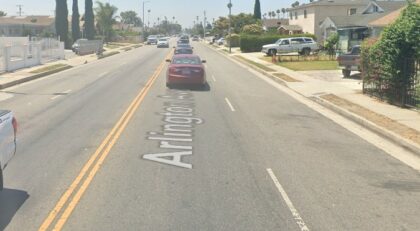 after a short police chase ended in a multi-vehicle crash in Arlington Avenue, Los Angeles, on Tuesday afternoon, May 9, 2023.
Los Angeles Police Department said the incident occurred at 2:32 p.m. in the westbound lanes of the 10 Freeway at Arlington Avenue.
According to the report, the stolen car prompted a police chase that led to a multi-vehicle crash. The crash involved approximately seven vehicles. Which resulted in the closure of the westbound 10 Freeway
Following the incident, several injuries were reported, including a person hospitalized due to chest pain.
The LAPD has successfully apprehended a suspect and taken them into custody. Although the incident initially caused substantial delays, authorities eventually permitted a single lane of cars to pass the scene by around 3:15 p.m.

Reliable Reckless Accident Victim Lawyers in Los Angeles
If the victim suffers serious injury or death due to the driver's negligence, the victim's family may have grounds to sue. Suppose you or someone close to you has been involved in a car accident in California caused by someone else's actions. In that case, it's advisable to seek the advice of a personal injury lawyer.
Our knowledgeable attorneys can evaluate your case, advise you on the available legal options, and examine the various factors that can affect the compensation you may receive. The initial consultation is free.
You can rely on our most trusted Los Angeles reckless accident lawyers at Arash Law, under the direction of Arash Khorsandi, Esq., to effectively represent you in these court proceedings. Our firm has recovered more than $400 million for California clients.
If you want to speak with one of our lawyers, please call (888) 488-1391 or fill out the "Do I Have a Case?" form.
What to Do After Reckless Accident
Being involved in a reckless accident can be a frightening and traumatic experience, and it's important to know what to do in the aftermath. Knowing the right steps to take helps protect your legal rights, ensure you receive proper medical care, and maximize any compensation you are entitled to.
This guide will outline the essential steps you should take after a reckless accident to help you navigate the aftermath and begin recovering physically, emotionally, and financially.
Seek medical attention for yourself and anyone else who has been injured.
Contact the police and report the accident. Make sure to obtain a copy of the police report.
Gather as much information as possible about the accident, including any witnesses' names and contact information, and take pictures of the scene if possible.
Notify your insurance company about the accident.
Refrain from admitting fault or discussing the accident with anyone except your insurance company and an attorney.
Consider consulting with a personal injury lawyer to help you understand your legal options and protect your rights.
Keep all records related to the accident, including medical bills, police reports, and correspondence with insurance companies.
Reckless Accident Statistics
Reckless driving is a significant problem in the United States, causing collisions and fatalities yearly. According to the National Highway Traffic Safety Administration, reckless driving is characterized by a deliberate disregard for the safety of other drivers on the road.
Though it is challenging to determine the exact number of individuals harmed by reckless driving, the AAA approximated that reckless driving caused over half of all traffic accidents from 2003 to 2007.
Speeding is the primary factor in fatal car crashes, while drunk driving is also a significant contributor to traffic-related issues on American roads.