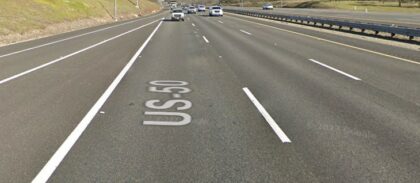 Three people were hospitalized following a multi-vehicle crash near Folsom, Sacramento County on Tuesday morning, May 9, 2023.
California Highway Patrol said the crash occurred just before 8:00 a.m. on westbound Highway 50 near Prairie City Road.
The collision included four vehicles, one of which was rear-ended while driving down a muddy slope. The other vehicles were afterward moved to the right side of the route.
Three people were taken to the hospital with minor injuries. Authorities stated that it is not believed that alcohol or drugs played a role in the crash.
The investigation is ongoing.

Reliable Folsom, Sacramento County Car Accident Attorneys
People have difficulty recovering from serious car accidents. Long-term consequences could cost tens of thousands of dollars in medical bills.
Insurance companies tend to offer you the least amount of money. Accepting an insurance company's settlement may result in unequal pay.
Our experienced Sacramento County car accident attorneys can help you negotiate with the insurance adjuster. Additionally, our lawyers will prove the insured driver's negligence. You can trust our firm throughout the process.
The practice of personal injury law has been the focus of our attorneys' careers at Arash Law, led by Arash Khorsandi, Esq. We are one of California's reputable accident law firms. We offer free consultations. Call (888) 488-1391 or complete our "Do I Have a Case?" form to learn how we can help.
What Should You Do After a Car Accident?
You may feel terrified and unsure of what to do in a car accident. However, protecting your health and legal rights following a collision is critical. Following these procedures after an accident will assist you in remaining calm, gathering the necessary information, and seeking compensation for your injuries. Here's what you should do.
Maintain your calm and ensure everyone is safe. First, look for injuries, then others.
To ensure your safety, move disabled vehicles to the side of the road if possible. Installing emergency flashers will help avoid future collisions. Locate a safe place to wait for the police.
To report your accident, dial 911. Your accident should be reported to the police unless there are no injuries or property damage. Authorities can record the incident, compile details, and combine them into an official document to document it.
Assume you've been in a car accident. Inform the other driver(s) of your contact details. Take pictures of autos, license plates, and other relevant information.
You must not concede defeat. Never, ever, ever acknowledge fault to anyone, including the authorities. When dealing with a police officer, keep the facts in mind.
Describe the collision as thoroughly as possible.
Seek immediate medical attention. Contact your healthcare provider or the emergency department at your local hospital. Immediate medical intervention can mitigate the injury extent. Internal injuries that do not produce symptoms can be identified via tests.
Notify your insurance provider. Most insurance companies have deadlines for reporting accidents. Call as soon as possible and follow the agent's directions to register your accident.
Contact insurance adjusters. The other party's insurance company may call you on the day of the collision. Only give the claims adjuster what is necessary. Before making a statement or accepting an insurance claim, consult an attorney.
Keep accident-related files organized and together. Documents associated with the occurrence, such as the police report, medical bills, information about the other driver, and injury treatment programs, should be kept in your file.
Multi-Vehicle Accident Statistics
Every year, millions of people are killed or injured in car accidents, with two million dead and many more injured. In 2020, traffic fatalities in the United States increased by 8.3% to 42,338 deaths.
According to the Federal Highway Administration, 3,847 persons died in car accidents in California in 2020, with multi-vehicle collisions accounting for 41% of fatalities. 77% of all injuries were caused by two or more vehicles. In addition, 72% of collisions involved several automobiles.
Over 8,000 individuals were killed or injured in car accidents in 2020. Car accidents imperil both drivers and passengers, despite efforts to increase safety.
Driving safely and obeying traffic laws are crucial. It underlines the significance of drivers being aware of their surroundings, particularly when driving at high speeds or in busy locations. To avoid accidents and injuries, drivers must be cautious and aware.