The man killed in a deadly motorcycle crash in Santa Fe Springs last May 10, 2022, has been identified.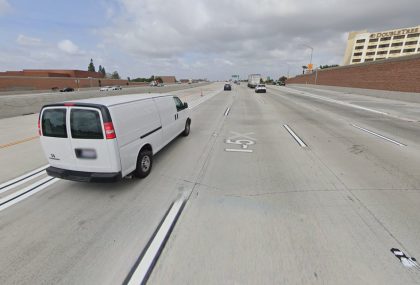 The victim was identified as 39-year-old Luis C. He was riding a motorcycle when he suddenly collided with another vehicle.
No other information has been revealed. Local authorities are still actively investigating the case.
Authorities have identified the motorcyclist who died in a collision involving a car on the northbound Santa Ana (5) Freeway in the Santa Fe Springs area Tuesday, May 10, 2022.
Luis C., 39, died at the scene, the Los Angeles County coroner's office reported. His city of residence was not known.
The circumstances of the crash were under investigation.
One unidentified person was killed after a deadly motorcycle crash in Santa Fe Springs on Tuesday afternoon, May 10, 2022.
The accident happened on the Santa Ana (5) Freeway in Santa Fe Springs at approximately 4:05 p.m.
A sedan and a motorcycle were involved in the collision. The circumstances leading up to the crash have not been established.
Unfortunately, the motorcycle rider was pronounced dead at the scene.
No other injuries were reported. The identities of the involved parties have not been disclosed.
An active investigation of the case is currently underway.


Fatal Motorcycle Crash Statistics
Despite accounting for a modest proportion of total vehicle sales, motorcycle accidents account for a large proportion of total traffic fatalities in the United States. Even if a motorcycle accident does not result in death, it can have long-term consequences for a person's health and well-being.
Motorcycle fatalities had declined since the early 1980s, but they began to rise in 1998 and remained stable until 2008.
According to the Fatality Analysis Reporting System (FARS) of the United States Department of Transportation, 5,014 motorcyclists were killed in crashes in 2019.
Distracted driving, speeding, drunk driving, reckless driving, inclement weather, wrong-way driving, and failure to obey traffic laws are common causes of motorcycle accidents.
Helmets are effective in preventing serious head injuries. Helmets are 37% effective in preventing motorcycle accidents. However, the rest of their bodies may still be vulnerable.
Many motorcycle accidents can be avoided by being cautious, wearing protective gear, and avoiding larger vehicles' blind spots.
Los Angeles County Motorcycle Accident Lawyers
If you've never been in a car accident before, it can be difficult to know what to do next. The insurance industry is well aware of this. In some cases, they will attempt to persuade their victims to accept a settlement before speaking with a lawyer.
It can be difficult to know what to do following a motorcycle accident. To protect your legal rights, you should seek the counsel of an experienced Los Angeles motorcycle attorney. Arash Law specializes in motorcycle accidents.
Insurance companies can easily trick bereaved families into accepting a significantly less settlement than the claim's actual value. Contact an experienced motorcycle accident lawyer right away.
After a fatal motorcycle accident, victims in need of legal representation are encouraged to contact Arash Law's Los Angeles County motorcycle attorneys.
We understand motorcycle cases, and our attorneys are experienced motorcycle accident lawyers. Allow us to handle the insurance company so you can focus on recovering from your injuries, confident that your claim is being handled properly.
Please do not hesitate to contact us if you have any questions or concerns. You should contact an attorney as soon as possible after a motorcycle accident. Contact us at (888) 488-1391 to schedule a free consultation.