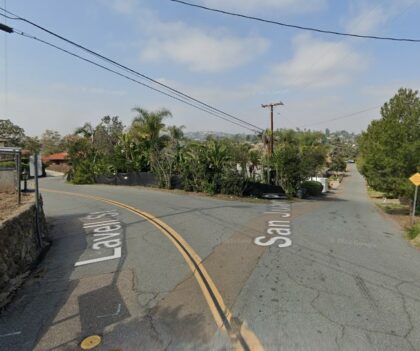 A 40-year-old man was rescued from a collapsed trench in La Mesa on Wednesday afternoon, May 10, 2023.
According to the San Miguel Fire & Rescue Department, crews responded to the scene around 1:36 p.m. on Lavell Street and San Juan Place after receiving reports of a worker trapped in a trench.
The man was working at a single-family home in the process of being built when the trench caved in. Authorities claimed that the dirt was already up to his waist when they arrived on the scene.
The worker was freed from the trench with the help of crews from the San Miguel Fire, Heartland Fire, Cal Fire, and La Mesa Public Works. Removing the man from the trench took an hour and a half.
The San Miguel Fire reports that he is under monitoring for other injuries and compression concerns.

Reliable Workers' Compensation Lawyers in La Mesa
In California, regardless of who caused the accident, an employee who suffers work-related injuries is entitled to compensation under the state's workers' compensation law. The employee is entitled to compensation for medical expenses, lost wages, and disability benefits as long as the injury happened at work and wasn't the result of negligent behavior or horseplay.
You can count on our trustworthy La Mesa workers' compensation lawyers at Arash Law, under the direction of Arash Khorsandi, Esq., to successfully represent you in these court proceedings. Our firm has recovered more than $400 million in compensation for California clients.
Call (888) 488-1391 to speak with one of our attorneys, or complete the "Do I Have a Case?" form.
What To Do After Workplace Accident
Being the victim of a workplace accident can be traumatic and upsetting. In a workplace accident, you must be prepared to protect your well-being. You can handle this challenging circumstance and take the necessary actions to safeguard your rights and well-being. Follow these steps:
Prioritize seeking medical attention. Call emergency services immediately, regardless of how serious the accident was or how minor the injury appeared.
As soon as possible, inform your supervisor or employer about the accident. Inform your employer of your situation and the anticipated return date.
Gather information as much as you can about the accident. Photograph the injury and the scene, and note any witnesses' names and contact details.
Think about submitting a claim for workers' compensation: To find out how to submit a claim, contact the human resources department of your employer or the workers' compensation board in your state.
Consider taking legal action. Suppose you believe that your employer failed to take reasonable precautions to prevent the accident or that you are not receiving adequate support or compensation. In that case, you should consider getting legal counsel from an experienced attorney specializing in workplace accidents.
Workplace Accident Statistics
OSHA reports over 4,500 workplace fatalities and injuries annually in the United States. According to the Bureau of Labor Statistics, 66.7% of American workers sustained work-related injuries in November 2020, unchanged from the previous year, 2019.
Although workers' compensation claims have decreased, fatalities have remained steady and increased by 2% in 2018, with 5,333 workers killed in workplace accidents. Trips, slips, and falls contributed to 16% of all accidental deaths in 2015, accounting for approximately 40.2% of all fatalities.
Workplace fatalities are mainly caused by automobile accidents, falls, and violence, while falls and strains from lifting often cause nonfatal workplace injuries.