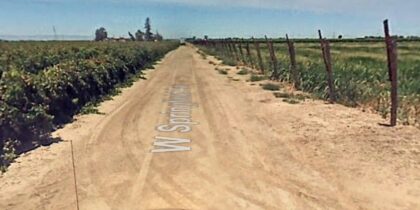 A teenage male bicyclist was hospitalized after getting struck by a truck in Reedley Wednesday afternoon, May 17, 2023.
According to the Reedley Police Department, they were called to the scene shortly after 2:00 p.m. in the Springfield neighborhood after receiving reports of a bicycle accident.
The driver of the white truck reportedly drove west on Springfield and overcorrected after sideswiping a parked car, causing the vehicle to overturn.
At the same time, a male teenager riding a bicycle eastbound on the sidewalk was struck by the truck before it stopped on a nearby home's wrought-iron fence.
The teen was conscious and was airlifted to Community Regional Medical Center for evaluation.
Authorities believed that alcohol and drugs were not a factor in the collision.

Reputable Bicycle Accident Attorneys in Reedley
You may file a compensation claim if you were hurt in a bicycle accident. The procedure for requesting compensation for injuries sustained in a bicycle accident can go more smoothly with legal representation.
Injured parties may receive compensation through a personal injury lawsuit for their suffering, medical costs, and lost wages.
Speaking with a lawyer who can offer legal advice in this challenging circumstance would be advantageous. Your legal documents will be updated, and your insurance company will be informed.
Our Reedley bicycle accident lawyers at Arash Law, led by Arash Khorsandi, Esq., are persistent defenders of the legal rights of those hurt in bicycle accidents. Our company has recovered more than $500 million for our Clients in California.
Please call (888) 488-1391 or complete our "Do I Have a Case?" form to speak with one of our lawyers.
What Should You Do After a Bicycle Accident?
Accidents involving bicycles can occur anytime, anywhere. Bicyclists should, therefore, always be ready. The following actions are the best way to deal with the aftermath of a bicycle accident:
Check your body for injuries. Examine the condition of other people involved in the crash.
Call 9-1-1 and report your accident. Concentrate on the details of the events and be mindful of your words when speaking to the authorities.
Before the arrival of the police, wait in a secure location. The officers will write an official report.
Get the insurance information and contact details of the driver involved. Photograph the car, the license plates, property damage, and other pertinent details.
You need to get medical help as soon as you can. Please let your doctor know about every area that is affected.
Inform your insurance provider about the collision. Make the report according to the agent's instructions.
Make a call to the claims adjuster. Before making recorded statements or accepting settlement offers, seek legal counsel.
Contact our law firm for assistance if you or a family member has suffered injuries in a bicycle accident.
Bicycle Accident Statistics
According to the National Safety Council, bicycle fatalities increased by 16% in 2020 and 44% over the previous ten years, from 873 in 2011 to 1,260 in 2020. Of the 1,260 bicycle fatalities in 2020, 806 were related to motor vehicles.
According to statistics, California has the most fatal bicycle accidents. A study by the National Bicycle Safety Foundation found that 145 cyclists were killed and 11,116 were injured in California in 2017.
Cyclists are constantly at risk from traffic hazards. Regardless of the risk, drivers disregard bikers' rights and ride too close to them, making accidents and even fatalities consequently possible.
Drivers frequently disregard stop signs and red lights because they consistently fail to yield the right-of-way. Additionally, some causes of fatal bicycle collisions are drunk or careless driving.