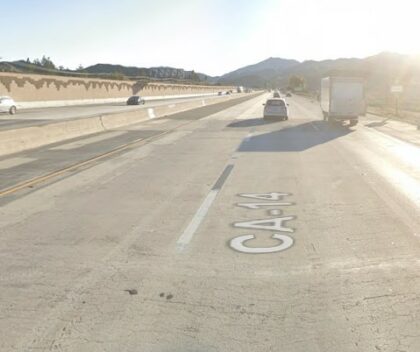 One person was injured after a DUI-related collision in Oak Springs Canyon, Los Angeles County, on Wednesday morning, May 17, 2023.
According to the California Highway Patrol, the incident occurred around 12:54 a.m. on Highway 14 at Oak Springs Canyon.
The report said the man, driving a Lexus, failed to stop in time and collided with a BMW. As a result of the collision, the victim sustained minor injuries, leading to the filing of a felony charge.
A comprehensive investigation determined that the man was under the influence of alcohol, resulting in their subsequent arrest. At first, the man's bail was initially established at $100,000; however, he was released on May 20 on his recognizance.
In California state court, an own-recognizance release enables the defendant in a criminal case to contest their charges without being held in custody, eliminating the requirement to post a cash bail bond.

DUI Accident Victims Lawyers in Los Angeles County
Experiencing injuries in a DUI-related accident can evoke emotional reactions such as frustration, uncertainty, and fear. It is natural to seek information about the aftermath of the incident. It's important to remember that the driver responsible for the accident holds legal liability for the injuries you have suffered.
This can lead to significant financial burdens, including medical expenses and loss of income. Although it may not be possible to prevent drunk driving accidents entirely, California law offers protection and recourse for those involved in crashes caused by intoxicated drivers.
You can rely on our most trusted Los Angeles County DUI accident victim lawyers at Arash Law, under the direction of Arash Khorsandi, Esq., to effectively represent you in these court proceedings. Our firm has recovered more than $400 million for California clients.
If you want to speak with one of our lawyers, please call (888) 488-1391 or fill out the "Do I Have a Case?" form.
What to Do After DUI Accident
Being involved in a DUI accident can be a traumatic experience that can leave you with physical injuries, emotional trauma, and financial strain. Taking the right steps to protect your health, safety, and legal rights is important in such situations. From seeking medical attention to contacting the police and documenting the scene, there are specific steps you should take after a DUI accident.
In this guide, we will explore what to do after a DUI accident and how to navigate the aftermath of such an incident.
The priority is to seek medical attention for yourself or for anyone else who may have been injured.
Report the accident to the police. The police will investigate whether the driver was under the influence of alcohol or drugs.
Collect as much information as possible at the accident scene, including the driver's name, contact information, license plate number, and insurance information.
Make sure you document the scene of the accident, including the vehicle damage and the injuries sustained.
In an accident, it is important to notify your insurance company and provide them with all the necessary information.
Consult a DUI accident lawyer. They are responsible for protecting your rights and ensuring you receive the compensation you are entitled to.
Follow Up on Medical Treatment: Attend all follow-up appointments and follow your doctor's treatment plan to ensure you recover fully from any injuries.
DUI Accident Statistics
They were driving under the influence of drugs, whether prescribed medications, illicit substances, over-the-counter medicines, or marijuana, for medical or recreational purposes. This is considered a criminal offense, similar to drunk driving. Regardless of the cause of impairment, the legal and financial consequences remain the same, requiring a significant investment of time and money.
According to the National Highway Traffic Safety Administration (NHTSA), a first-time impaired driving offense can cost up to $10,000. The California Highway Patrol (CHP) estimates the total expense of such an offense at around $13,500, encompassing increased insurance premiums, legal fees, hiring an attorney, restricted licensing, missed workdays for court appearances, acquiring a criminal record, and more.
In 2018, 42% of drivers tested and involved in fatal motor vehicle crashes were found positive for legal and illegal drugs. This percentage has been steadily increasing each year.
In collaboration with law enforcement, state and federal agencies, pharmaceutical and cannabis industry associations, and concerned organizations and advocates across California, the Office of Traffic Safety aims to raise awareness about the perils of drugged driving. The objective is to reduce injuries and fatalities on the state's roadways.