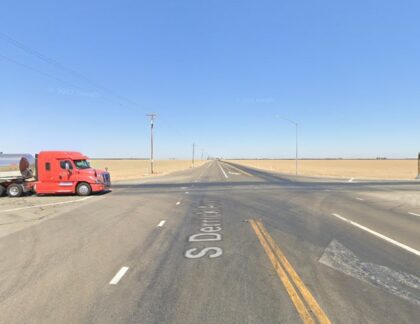 Three people were killed after a semi-truck collision in Mendota on Thursday morning, May 18, 2023.
According to the California Highway Patrol, authorities responded to a Manning Avenue and Highway 33 crash around 5:00 a.m.
Authorities stated that a Toyota was heading along Manning Avenue when, for some reason, it veered into the path of the passing semi-truck.
The driver and a passenger in the Toyota were declared dead at the scene, while another passenger was transferred to a nearby hospital but later died. The semi-truck driver, according to the authorities, was not injured.
No further information was disclosed as authorities continued their investigation into the fatal crash.

Renowned Truck Accident Attorneys in Mendota, Fresno County
Truck accident victims in California can sue the party that caused their injuries. Don't compromise your freedom and liberties.
Contact our law firm, and one of our experienced truck accident lawyers will analyze your case for free. Our attorneys will examine the necessary elements during the free consultation to determine the final compensation amount.
Our team of renowned Fresno County truck accident attorneys at Arash Law, led by Arash Khorsandi Esq., has the skills and accolades to represent accident victims. Our firm has won $500 million in compensation for California clients.
Call (888) 488-1391 to schedule a free consultation with one of our reliable attorneys. Alternatively, you can complete our "Do I Have a Case?" form and get started.
What Should You Do After A Truck Accident?
Truck accidents can be dangerous or deadly. It is critical to prioritize your rights, safety, and health. To ensure safe and effective handling of truck collision situations, follow these steps:
If an accident occurs, call 911 right away.
To ensure your safety, you should wait for the authorities in a safe place.
Make no assumptions when dealing with a legal or insurance authority. Instead, supply factual information.
Seek medical assistance as soon as possible. When it comes to internal injuries, even if there are no apparent symptoms, testing, and scans can help identify them.
Remember that some victims may feel regret, which may cause their insurance company to deny their claim.
Obtain a copy of the completed report. Make a formal request to the local government.
Please contact us at (888) 488-1391. We will respond to your email as soon as we receive it.
During our free consultation, our attorneys will answer any questions or concerns you may have about your case.
Fatal Truck Accident Statistics
In a collision, truck drivers and passengers are safer than passengers in smaller cars. More minor vehicle occupants face a higher risk of severe injury or death in an accident. The repercussions might be disastrous when a semi-truck or massive vehicle gets involved in an accident.
According to the National Highway Traffic Safety Administration (NHTSA), 4,965 people died in truck accidents in the United States in 2020. In 2019, there were 5,032 fatalities. The overall number decreased by 5% in 2020. Trucks are responsible for 71% of fatal car accidents in the United States.
Large trucks were involved in 8.9% of fatal collisions in the United States in 2020. Truck-car crashes killed at least 90 people in California in 2015. At least 50 truck-related fatalities occurred in Texas and Florida in one year.