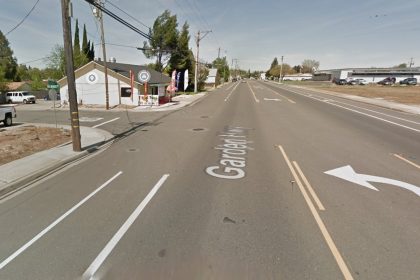 One woman was struck and killed walking across a street in Yuba City early Thursday, May 19.
The fatal hit-and-run collision occurred around 5:50 a.m. on Garden Highway near Del Monte Avenue.
The car was heading south on Garden Highway.
According to police, the woman was walking west across Garden Highway when the front of the car hit her.
According to the Yuba City Police Department, the car did not stop, and the driver continued south on Garden Highway.
According to the police, investigators discovered evidence at the scene and security camera video in the area that indicates the suspect vehicle is a gray Honda two-door coupe sedan from 2009 to 2012.
The car's front right side was damaged, according to police.
The woman was seriously injured and was rushed to Adventist Rideout Hospital, where she died later.
The police have not yet disclosed the woman's identity.
The crash remains under investigation.


Fatal Hit-and-Run Accident Statistics
It is almost always the driver who flees the scene of a fatal accident that is held liable. The guilty party will be brought to justice as soon as they are discovered.
A driver who flees the scene of an accident is responsible for one in five pedestrian deaths. Sixty percent of pedestrian deaths are caused by a hit-and-run driver's recklessness and lack of attention to the road.
According to the AAA Foundation for Traffic Safety, over 680,000 hit-and-runs occur in the United States each year. At an annual rate of 7% since 2009, hit-and-run deaths have risen sharply.
In 2015, 11% of all traffic accidents were caused by hit-and-runs. Over 1,800 people died, and more than 1300,000 were injured in 2009 because of hit-and-run drivers. Last year, 337 people lost their lives as a result of hit-and-run incidents in the state of California.
These drivers often flee the scene because of intoxication, lack of a license, or fear of the consequences of their actions.
Sutter County Hit-and-Run Accident Lawyers
In the wake of a loved one's passing, everything changes. Clients could include insurance companies and similar organizations. Before any legal action is taken, the advice of a lawyer should be sought.
During this period, the surviving family members of the deceased are encouraged to file wrongful death lawsuits. The surviving family members of a deceased person may seek compensation for lost wages and companionship, burial costs, pain, suffering, or emotional anguish in a wrongful death lawsuit.
Our Sutter County hit-and-run accident lawyers at Arash Law will aggressively pursue and win compensation for hit-and-run accident victims and their families. We want our clients to be able to focus on their recovery or grieve their deceased loved ones peacefully without worry.
Call us at (888) 488-1391 or fill out our online intake form to schedule a free case evaluation with one of our skilled attorneys.