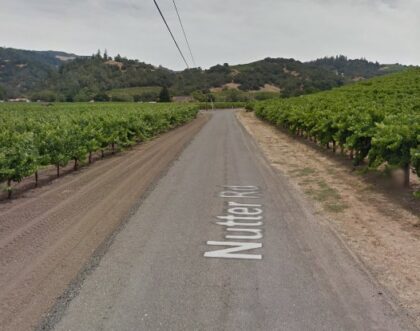 A tractor operator sustained significant injuries after a rollover crash in Geyserville, Northern Sonoma County, Friday afternoon, May 19, 2023.
Northern Sonoma County Fire Protection District received a report regarding the accident on Nutter Road at about 2:40 p.m.
The operator's leg was trapped under a tire after the tractor overturned on a dirt road. He sustained severe injuries and was airlifted to Santa Rosa Memorial Hospital for medical attention.
The district, Dry Creek Rancheria, and Healdsburg firefighters all responded.
The authorities are still investigating the cause of the crash.

Dependable Workers' Compensation Lawyers in Geyserville, Sonoma County
In California, an employee who suffers work-related injuries is entitled to compensation under the state's workers' compensation law, regardless of who caused the accident. As long as the injury occurred at work and was not the result of negligence or horseplay, the employee is entitled to compensation for medical costs, lost wages, and disability benefits.
You can rely on our dependable Geyserville workers' compensation attorneys at Arash Law, led by Arash Khorsandi, Esq., to successfully represent you in these court proceedings. Our firm has recovered more than $400 million in compensation for California clients.
To speak with one of our attorneys during a free consultation, call (888) 488-1391 or fill out the "Do I Have a Case?" form.
What Should You Do After a Workplace Accident?
Being injured in the workplace can be traumatic and upsetting. In a workplace accident, you must be prepared to protect your safety. You can handle this difficult situation and take the necessary steps to protect your rights and well-being. Take the following steps:
Seek medical attention immediately, regardless of how serious the accident was or how minor the injury appeared. Call 911 as soon as possible.
Inform your supervisor or employer of the accident as soon as possible. Inform your employer of your situation and the date you expect to return.
Collect as much information as possible about the accident. Photograph the injury and the scene, and take down any witnesses' names and contact information.
Consider filing a workers' compensation claim: To learn how to file a claim, contact your employer's human resources department or your state's workers' compensation board.
Consider filing a lawsuit. Assume you believe your employer was negligent in taking reasonable precautions to prevent the accident or that you are not receiving adequate support or compensation. In that case, you should seek legal advice from an experienced attorney specializing in workplace accidents.
Workplace Accident Statistics
Occupational injuries and illnesses were increasing in severity and number, according to OSHA. During the decade, workers who suffered disabling injuries increased by 20 percent, with 14,000 yearly fatalities.
According to the Bureau of Labor Statistics, 66.7% of American workers were injured in November 2020, remaining unchanged from the previous year, 2019.
Despite a decrease in workers' compensation claims, fatalities have remained stable and increased by 2% in 2018, with 5,333 workers killed in workplace accidents. In 2015, trips, slips, and falls accounted for 16% of all accidental deaths, accounting for approximately 40.2% of all fatalities.
The leading causes of workplace fatalities are automobile accidents, falls, and violence. Falls and lifting strains are common causes of nonfatal workplace injuries.