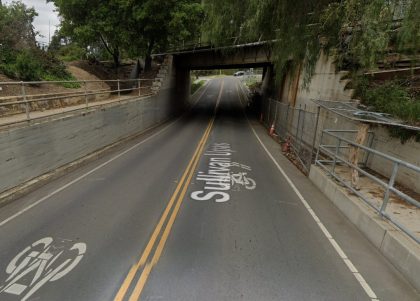 According to the police, a pedestrian was fatally struck by a vehicle while crossing in Fremont Saturday, May 20, 2022.
The fatal collision transpired around 12:15 a.m. on Mission Boulevard at the Sullivan underpass in Fremont.
According to the police, the driver immediately pulled over, called 911, and rendered aid to the pedestrian.
Officers and medical personnel also provided first aid, but the pedestrian was pronounced dead at the scene, according to police.
The driver stayed at the scene and cooperated with the investigation, police said.
No further information was immediately available.


Fatal Pedestrian Accident Statistics
In car accidents, pedestrians are frequently killed or seriously injured. In a car-on-car collision, pedestrians are completely unprotected.
The number of pedestrian accidents has increased dramatically in the United States. Pedestrian accidents have been the leading cause of traffic fatalities in recent decades.
According to the Governors Highway Safety Association, pedestrian deaths increased by 27% between 2007 and 2016, despite other traffic-related death rates decreasing by 14%. (GHSA).
In 2017, 5,977 pedestrians were killed in the United States. According to the most recent statistics, 88 people are killed every minute.
Non-fatal pedestrian injuries hospitalized 137,000 people in 2017.
According to a recent study, Californian pedestrians appear to have a higher risk of injury or death than those in other states.
More than 14,000 people were injured in pedestrian accidents in California last year, with 893 people dying.
Pedestrian injuries and deaths are frequently blamed on driver error (such as speeding or failing to yield). Having an experienced lawyer on your side is critical in any legal proceeding.
Alameda County Pedestrian Accident Lawyers
If the pedestrian is not in a designated crosswalk, the driver must slow down and exercise caution. Unless otherwise stated, pedestrians must be given priority at all intersections. If the driver who struck the pedestrian violated any traffic laws, that would be looked into.
Claims for wrongful death can be made against those who are responsible for the loss of a loved one. Damages for pain and suffering, loss of earnings, and even funeral expenses are all examples of compensatory damages.
To the fullest extent permitted by law, we strive to protect our clients' interests. Our Alameda County pedestrian accident lawyers at Arash Law will fight for the rights of their clients to financial compensation for their losses.
Responsible drivers can prevent the deaths of innocent people. Contact Arash Law as soon as possible if you or a loved one has been injured in a car accident.
We have earned a reputation as the state's top car accident lawyers in California. Call us at (888) 488-1391 to set up a free case evaluation with one of our experienced attorneys.