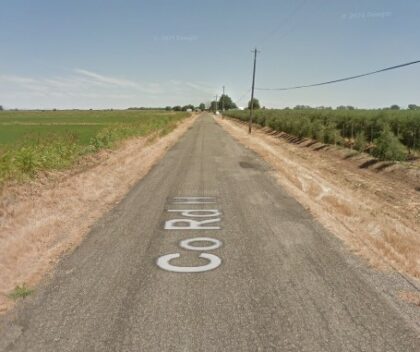 A 14-year-old girl, along with another individual, was hospitalized after being struck by a car in Willows on Monday, May 22, 2023.
The California Highway Patrol said the accident occurred on County Road 200 at County Road H.
According to the report, the 2015 Nissan Versa was heading eastbound on County Road 200 while a girl was traveling westbound on the same road. For unknown reasons, the front of the Nissan collided with the girl.
As a result, the young girl landed on the road and suffered head injuries, requiring her to be taken to the hospital. The driver of the Nissan was also taken to the hospital for medical attention.
Their status remains undisclosed, as there has been no update. The investigation is currently ongoing.

Pedestrian Accident Lawyers in Willows, Glenn County
Pedestrian accidents can result in catastrophic injuries and financial losses due to medical expenses and lost income. In such cases, the insurance company or defendant may try to reduce their liability by pressuring the victim to provide a recorded statement that they may use against them in court.
A pedestrian accident lawyer is essential to protect yourself and ensure you receive fair compensation for your damages. At the same time, it is still available to negotiate with the insurance company, calculate your injuries, and use effective legal strategies during settlement negotiations and potential litigation.
You can rely on our most trusted Glenn County pedestrian accident lawyers at Arash Law, under the direction of Arash Khorsandi, Esq., to effectively represent you in these court proceedings. Our firm has recovered more than $400 million for California clients.
If you want to speak with one of our lawyers, please call (888) 488-1391 or fill out the "Do I Have a Case?" form.
What To Do After a Pedestrian Accident
Pedestrian accidents present significant hazards and can lead to severe and potentially life-threatening consequences. Whether you are a pedestrian struck by a vehicle or a driver involved in a collision with a pedestrian, it is crucial to take prompt and essential steps to ensure your safety and protect your legal rights.
These steps involve seeking immediate medical assistance, notifying the relevant authorities, collecting evidence from the accident scene, and seeking guidance from a personal injury attorney to safeguard your legal entitlements.
Call the police as soon as the accident occurs and ensure an officer creates an accident report.
Take photos of your injuries, the accident scene, property damage, the weather conditions, the road conditions, and the vehicle that hit you.
Take pictures of the at-fault driver's license, insurance card, and license plate.
Get all eyewitnesses' names and contact information or anyone who may have seen anything.
See a doctor or other healthcare professional immediately and tell that individual about every affected part of your body.
Keep a journal about your injuries and the recovery process, detailing how you feel, the treatment you receive, and what costs you pay.
Only speak to the insurance adjuster or accept a settlement offer once you have talked to an experienced lawyer.
Stay off of social media, in particular, posting about being in an accident or the circumstances of your accident.
Contact an experienced California pedestrian accident attorney as soon as possible to discuss your case.
Pedestrian Accident Statistics
In 2020, traffic incidents in the United States led to the tragic loss of 6,516 pedestrian lives, equating to 18 pedestrian fatalities per day or 125 per week. These figures are a sad reminder that, on average, a pedestrian's life was tragically taken every 81 minutes due to traffic accidents.
Over ten years, from 2011 to 2020, pedestrian fatalities accounted for 17% of all deaths related to traffic incidents. Compared to the previous year, 2020 witnessed a 3.9% increase in pedestrian fatalities, a smaller rise compared to the 6.8% increase in overall traffic-related deaths.
Furthermore, in 2020, 54,769 pedestrians sustained injuries, indicating a 28% decrease compared to the preceding year. These pedestrian injuries constituted 2% of the total damages caused by traffic accidents in 2020.