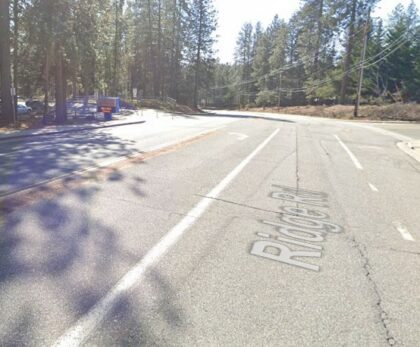 A male rider sustained major injuries after a motorcycle vs. vehicle crash in Nevada late Tuesday afternoon, May 23, 2023.
According to Police Lieutenant Clint Bates of the Nevada City Police Department, the collision occurred on Ridge Road near Nevada Union High School.
The young female driver of the Jeep reportedly pulled onto the road from the high school when the motorcyclist struck her. The rider was believed to have had an obscured view due to the heavy traffic.
Initial reports claimed that the man was unconscious or dead. Luckily, when medics arrived, he was responsive.
The motorcyclist's identity was unknown. No further details regarding the crash were immediately available.

Trustworthy Motorcycle Accident Lawyers in Nevada, CA
If you or a loved one has been injured in a motorcycle accident, please do not hesitate to contact our personal injury firm. We can help you file a claim, discuss your legal options, and answer your questions.
Our reliable Nevada motorcycle accident lawyers at Arash Law, led by Arash Khorsandi Esq., have extensive experience and knowledge in representing accident victims. We have already obtained over $400 million in compensation for our clients.
Call (888) 488-1391 or fill out the "Do I Have a Case?" form to schedule a free consultation with one of our attorneys.
What to Do After a Motorcycle Accident
Motorcycle accidents can be frightening and upsetting. Anyone injured or whose property has been damaged should seek legal counsel immediately. To protect your rights, take the following steps:
Remain calm and do not admit fault.
Examine your body for any injuries. Check on the other people involved as well.
Wait for the police officers in a safe location or on the side of the road.
Do not try to settle the dispute with the other driver. Report the collision to the police and request a copy of the official report.

Gather information such as the other driver's name and insurance provider.

Take photos of everything you believe is essential, such as the scene, the road, your injuries, the other car, and your motorcycle.
Seek medical attention right away.
Maintain a file containing all accident-related paperwork and information.
Consult an experienced California motorcycle accident lawyer about your accident.
Motorcycle Accident Statistics
In 2021, motorcycle accidents accounted for 14% of traffic fatalities, 17% of occupant fatalities, and 3% of occupant injuries. According to the Centers for Disease Control and Prevention, over 5,500 motorcycle fatalities were reported in the United States in 2020. Furthermore, over 180,000 motorcycle accidents resulted in injuries requiring emergency room treatment.
Between 2020 and 2021, motorcycle drivers and passengers had 8% more fatalities. Furthermore, 19% more people have died in the last ten years, and the death rate increased by 29%. The death rate recently increased to 5,932, or 30.05 per 100 million vehicle miles.
California have registered approximately 785,000 motorcycles by 2020. It was one of the two states with the highest number of motorcycle fatalities, with approximately 500 per year.