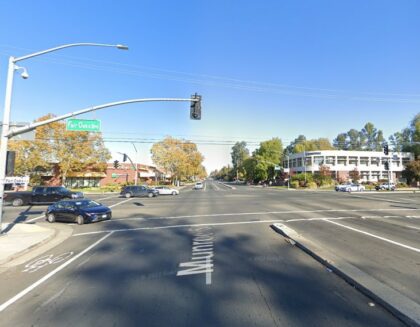 Three people were hospitalized following a multi-vehicle crash in Arden-Arcade, Sacramento County, on Wednesday, May 24, 2023.
According to the Sacramento Metropolitan Fire District, the crash happened around the evening between Fair Oaks Boulevard and Munroe Street.
Five cars were involved in the crash, which caused three people to be transported to a nearby hospital.
The number of people involved or the extent of their injuries remains undisclosed.
The authorities are currently conducting an investigation into the cause of the crash.

Trustworthy Car Accident Lawyers in Sacramento County
You are entitled to a free consultation if you or a loved one were injured in a car accident. If you need legal counsel, don't be afraid to get in touch with us. If you have inquiries about your legal rights as a client, kindly contact our law firm.
Our trustworthy Sacramento County car accident lawyers at Arash Law, led by Arash Khorsandi Esq., have the recognition and vast experience to advocate for accident victims, with awarded compensation totaling $400 million as of yet.
Contact (888) 488-1391 or complete the "Do I Have a Case?" form on our website to schedule a free consultation with one of our lawyers.
What to Do After a Car Accident
Accidents involving vehicles can occur anywhere, at any time. This means we should always be ready for the unexpected. Those who have been through tragedy recognize the importance of planning. If you are aware of what to watch out for, you can protect yourself.
If you have questions, call us. We invite you to contact us at (888) 488-1391. After a major accident, more people will need assistance. The following are steps that you or the relatives of the victim can take:
Get some perspective and relax.
Look for a safe and secure place.
Dial 9-1-1 and give details, but never take responsibility.
Contact your insurer and let them know what's going on.
Contact the insurance company's claims adjuster. However, you should only sign something after consulting a lawyer.
If you or a family member have been injured in an automobile accident, please call our law firm.
Multi-Vehicle Accident Statistics
Automobile accidents cause the most accidental deaths and injuries in the US. Automobile accidents result in two million fatalities and ten million injuries each year.
The National Safety Council reported that in 2020, there were 8.3 percent more fatal traffic accidents in the United States. This happened after a three-year decline. Car accidents claimed 39,107 lives in 2019. The following year saw 42,338 fatalities.
Furthermore, 3,847 people died in car accidents in California in 2020. There were 1,587 fatalities resulting from collisions involving multiple vehicles or 41% of all crashes. Single-vehicle accidents caused the majority of fatalities (59%) in traffic accidents.