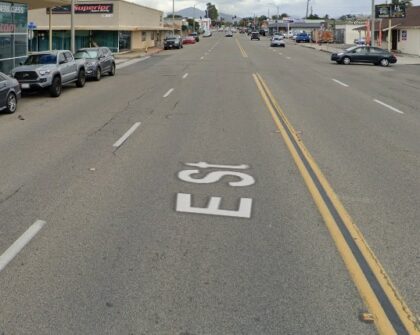 A driver believed to be in his 50s was killed, and another was injured in a two-vehicle collision in Chula Vista on Wednesday morning, May 24, 2023.
According to the Chula Vista Police Department, the incident happened in the 700 block of E Street at around 6:00 a.m.
Chula Vista Police Sgt. Anthony M. said that the male driver was heading westbound on E Street when he swerved into a turning lane and crashed into the female driver waiting to make a turn into a Mcdonald's parking lot.
Chula Vista Fire Department personnel rescued the male driver from the wreckage and performed life-saving procedures, but his injuries proved too severe, and he died.
The female driver was rushed to the hospital to monitor her condition. It is unclear whether she sustained minor or major injuries.
This driver's identity will be withheld until his next of kin is notified.
It is uncertain whether drugs or alcohol contributed to the collision.

Dedicated Car Accident Lawyers in San Diego County
In the event of a car accident in California, you may have the right to file a claim or lawsuit against the negligent party. The best course of action when dealing with insurance claims is to act quickly and decisively and seek legal advice.
Contact our reputable law firm if you would like assistance when filing a claim for personal injury or wrongful death following an auto accident.
You can trust that our distinguished San Diego County car accident attorneys at Arash Law, led by Arash Khorsandi, Esq., are committed to protecting your rights throughout the court proceedings. Our attorneys have recovered over $400 million in compensation for California clients.
Call (888) 488-1391 for a free consultation or complete our "Do I Have a Case?" form.
What to Do After a Car Accident
A car accident can be a distressing and difficult experience. Aside from physical injuries, emotional and financial damage may also occur. Following a car accident, you must know what to do to ensure your safety, protect your legal rights, and recover compensation for your losses. You can deal with the aftermath of a car accident by following these steps:
Examine yourself and others for injuries, and seek medical attention.
Move your vehicle to a safe location, such as the roadside.
Notify the authorities of the collision and request assistance.
Collect the other driver's essential information, including their name, contact information, insurance information, and driver's license.
It is necessary to take pictures of the accident scene, injuries, vehicle damage, and road and weather conditions.
Obtain details from witnesses. Record their names and contact information.
Please notify your insurance provider immediately. Follow the agent's instructions when providing the report.
Get legal advice. If you were injured in a car accident, contact us at (888) 488-1391.
Fatal Two-Vehicle Collision Statistics
Approximately one car accident occurs every 60 seconds in the United States. Automobile accidents are the leading cause of death and severe injury in the United States, particularly among those aged 2 to 34. It kills or injures approximately 2 million people annually.
In California, where there are numerous unintentional traffic fatalities, vehicles account for more than 10,000 deaths annually. According to the Fatality Analysis Reporting System (FARS), in 2020, there were 35,766 fatal crashes and 38,824 fatalities.
The number of fatal car accidents in the state has increased by 23.5% since 2013. In 2017, there were 485,866 car accidents, resulting in 3,898 fatalities and 276,823 injuries. In 2018, the state had nine traffic fatalities per 100,000 residents.
One of the best things you can do as a driver is to practice defensive driving to avoid becoming a statistic.