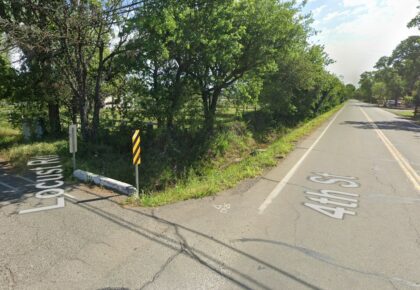 Two people sustained minor injuries after a two-vehicle rollover crash in Cottonwood, Shasta County, Wednesday morning, May 24, 2023.
The Cottonwood Fire Protection District received reports regarding the collision just after 7:00 a.m. at 4th and Locust Streets.
The Anderson Fire Department responded to the scene and discovered one person inside the overturned pickup truck. Crews extricated the individual through the windshield.
The person sustained minor injuries but was not transported to the hospital. An occupant from the second vehicle also complained of minor injuries but was not taken to the hospital.
Crews remained on the scene for about an hour after the crash. The authorities are still investigating the crash.

Trustworthy Car Accident Attorneys in Cottonwood, Shasta County
If you were injured in a car accident in California, you have the right to file a claim against the party at fault. Acting quickly and seeking legal counsel is critical when dealing with insurance claims.
Our law firm will gladly assist you in filing a claim for personal injury or wrongful death following a car accident.
You can rely on our Shasta County car accident lawyers at Arash Law, led by Arash Khorsandi Esq., to protect your rights throughout the legal process. Our lawyers have the expertise and commitment to represent car accident victims. We have recovered over $400 million in compensation for California clients.
Call (888) 488-1391 to schedule a free consultation or complete our "Do I Have a Case?" form.
What to Do After a Car Accident
Car accidents can occur anywhere and anytime, so drivers must always be cautious and prepared. If you or a family member were involved in a car accident, take the following steps to protect your rights and ensure your safety:
Remain on the scene and examine your body for injuries. Examine the condition of those involved as well.
Move disabled vehicles to the side of the road if possible. Keep your emergency lights turned on to avoid further collisions. Wait for law enforcement in a safe place.
Notify the authorities of the accident. Authorities will collect, document, and enter data into an official record.
Obtain insurance and contact information for the driver(s) involved. Photograph the vehicles, license plates, and any other relevant details.
Do not admit fault to anyone, even to the police. Concentrate on the specifics of the accident when speaking with police officers.
Get medical help as soon as possible. Visit your local hospital or primary care physician as soon as possible to minimize the severity of your injuries and rule out any internal injuries.
California insurers are subject to accident reporting deadlines. Follow the agent's instructions when reporting the crash.
Only provide the necessary information to the claims adjuster. Before consulting with an attorney, avoid recording statements or accepting settlement offers from insurance companies.
Collect and organize all accident documentation. Victims should get a copy of the police report, information about the other driver, medical bills, treatment plans for injuries, and other relevant documents.
Our free consultations allow you to discuss the accident without risk or obligation. If you have further questions, please get in touch with us at (888) 488-1391.
Two-Vehicle Collision Statistics
Every 60 seconds, a car accident occurs in the United States. Traffic accidents are the leading cause of fatalities and serious injuries in the United States, particularly among children aged 2 to 34.
Vehicles are responsible for over 10,000 fatalities in California each year. The Fatality Analysis Reporting System (FARS) reported 35,766 fatal crashes and 38,824 fatalities in 2020.
Since 2013, the state has had 23.5% more fatal car accidents. There were 485,866 car accidents in 2017, with 3,898 fatalities and 276,823 injuries. In 2018, there were nine traffic fatalities for every 100,000 residents in the state.
Even when driving cautiously, drivers can still kill or seriously injure others. Driving safely and paying attention at all times is critical.