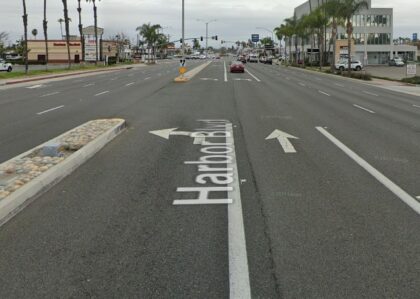 One person was killed in a two-vehicle collision in Costa Mesa on Thursday morning, May 25, 2023.
According to the California Highway Patrol, the incident occurred on the southbound lanes of the San Diego Freeway and Harbor Boulevard at around 12:56 a.m.
In the aftermath of the collision, the wreckage occupied two freeway lanes. Officers on the scene found that the occupant of one of the vehicles was trapped and unresponsive. The victim was pronounced dead upon extrication.
The condition of the second vehicle's driver has yet to be determined.
The crash obstructed two lanes on the southbound freeway. Traffic has been diverted accordingly.

Dedicated Car Accident Lawyers in Orange County
Victims' families may sue negligent drivers in car accidents. If you or a loved one has been injured or killed in an accident in California that was not your fault, you need to speak with a lawyer immediately.
Most insurance companies aim to give you the least amount of money possible. Accepting an insurance company's settlement offer puts you at risk of unfair compensation.
We have the finest Orange County car accident attorneys to assist you throughout the lengthy insurance adjuster negotiation process. In addition, our lawyers will prove the insured driver's negligence. You can trust our firm throughout the process.
The practice of personal injury law has been the focus of our attorneys' careers at Arash Law, led by Arash Khorsandi, Esq. We are one of California's top accident law firms. We offer free consultations. Call (888) 488-1391 or fill out our "Do I Have a Case?" form to learn how we can help.
What to Do After a Two-Vehicle Collision
Car accidents are impossible to predict, but you can prepare for them. You can use this checklist to determine what to do and avoid in the event of a car accident and how to protect your legal rights. In the aftermath of an accident, you are not alone. Here are the steps you need to follow:
Make sure you are not injured before asking about others' health. Make sure everyone remains at the scene.
Disabled vehicles should be moved to the side of the road if possible. While you are waiting for the police to arrive, stay somewhere safe. To prevent additional accidents, activate your emergency flashers.
In the event of a collision, notify the authorities. An official report will be compiled based on accident-related data collected by the authorities.
Getting the other driver's name, phone number, and insurance information after a collision is important. Take photographs of license plates, vehicles, and other relevant details.
Never admit fault, not even to the police. When speaking with a police officer, stick to the facts.
You should seek immediate medical attention at a hospital or through your primary care physician.
Insurance companies in California have deadlines for reporting accidents. Ensure you report the accident immediately and follow the agent's instructions.
Provide only the necessary information to a claims adjuster.
Organize accident documents. A copy of the police report, medical bills, the other driver's identity, and injury treatment plans should be included in your file.
Fatal Two-Vehicle Collision Statistics
According to the Fatality Analysis Reporting System (FARS), 38,824 people died, and 35,766 were injured in fatal vehicle collisions in 2020. There were 1.34 deaths per 100 million miles traveled and 11.7 deaths per 100,000 people.
Car accidents are responsible for nearly half of California's 10,000 unintentional traffic deaths. In 2017, 4,857,866 automobile accidents resulted in 3,889,980 deaths and 276,823 injuries.
Driving cautiously, obeying traffic laws, and maintaining a safe following or leading distance is essential. The number of fatal automobile accidents continues to rise despite these safety measures.