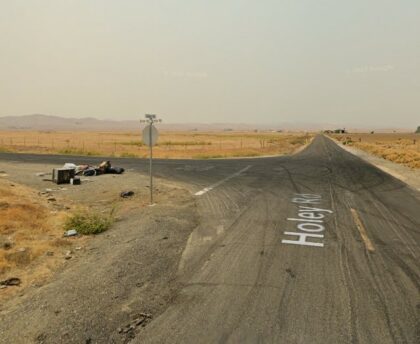 A driver was severely injured after a fiery overturned crash in Byron, Contra Coast County, on Friday evening, May 26, 2023.
According to the Contra Costa County Fire Protection District, the crash happened around 9:01 p.m. between Byron Hot Springs Road and Holey Road.
A vehicle was reportedly overturned and caught on fire. It had an unknown number of occupants, who were all extricated.
The driver suffered critical head injuries and was transported by a medical helicopter.
There has been no further information released about the crash by the authorities.

Renowned Car Accident Attorneys in Contra Costa County
Please contact us immediately if you or someone you love has been hurt in a car accident so we can arrange a free consultation with one of our esteemed personal injury or wrongful death attorneys. Get in touch with us if you require assistance filing a claim or wish to speak with one of our attorneys.
Please do not hesitate to contact us to schedule a free consultation with one of our experienced attorneys. During a free consultation, you can learn more about your legal options, what might lower your settlement offer, and how to proceed with your case.
You can rely on our renowned Contra Costa County car accident attorneys at Arash Law, led by Arash Khorsandi Esq., who have the recognition and vast experience to advocate for accident victims, with awarded compensation totaling $500 million.
Contact (888) 488-1391 or complete the "Do I Have a Case?" form on our website to schedule a free consultation with one of our attorneys.
What to Do After a Car Accident
Although no one can predict when a car accident will occur, everyone can prepare for it. Keep a recovery checklist in the glove box of your car to help you after an accident. It can advise you on what to do, what to avoid, and how to safeguard your rights. You can use the following guidelines:
Maintain your calm and avoid admitting fault. Stay where you are to ensure nobody gets hurt. Before assisting others, you should inspect yourself for injuries.
To report your collision, dial 911. Call the police unless the accident was minor, with no injuries or property damage. The police can interview witnesses, collect evidence, and write a report about the incident.
Gather information from all parties involved. Take careful notes about the incident, including the weather, road conditions, and any injuries you suffered.
Do not, under any circumstances, admit fault, even to the police. Give the officer a candid account of what happened.
Seek medical assistance. As soon as possible, consult a specialist or your primary care physician. Receiving immediate medical care can lessen the severity of injuries.
Notify your insurance company. California insurance companies have different reporting deadlines for accidents.
Speak with an insurance adjuster. You can contact a claims adjuster, but ensure you provide them with all the necessary information. You should only accept a settlement offer or agree to a recorded statement from an insurance company if you have first consulted an attorney.
Create a file. In a case file, collect and file all paperwork related to the incident, such as the police report, medical bills, and treatment plans for any injuries.
Seek immediate legal counsel from a renowned California car accident attorney.
Single-Vehicle Accident Statistics
Traffic accidents are the main contributor to avoidable injuries and fatalities in the US. Every year, ten million injuries and two million fatalities are attributed to automobile accidents.
According to the National Safety Council, traffic fatalities in the United States rose 8.3% in 2020. Over the past three years, these figures have steadily declined.
There were 39,107 fatal traffic accidents in the United States in 2019. In 2020, this number rose to a record-breaking 42,338.
In California that year, 3,847 people were killed in traffic accidents. Multi-vehicle accidents killed 1,587 people, accounting for approximately 41% of all fatalities. Single-vehicle collisions killed approximately 2,260 people, accounting for 59% of all fatalities.
At least two vehicles were involved in 72% of collisions, 71% of collisions, and 77% of injuries. In 2020, 8,000 people were killed or injured in angle-collision accidents.