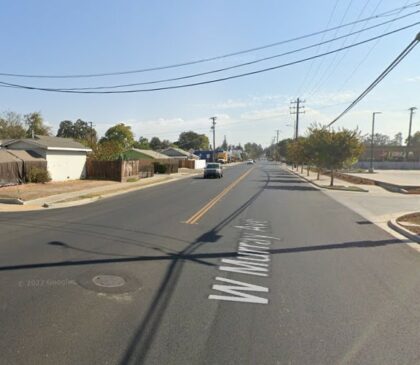 Multiple people were injured, and power was knocked out after a two-vehicle DUI collision in Visalia late Saturday evening, May 27, 2023.
According to the Visalia Police Department, the collision happened around 11:00 p.m. at the intersection of Willis Street and Jacob Street along Murray Avenue.
A 27-year-old driver named Javier D. was heading west along Murray Ave when he crashed into another vehicle's rear. Both vehicles crashed into a house and a power line, knocking out power in the area.
Both drivers and their passengers suffered injuries of an unknown degree and were all transported to Kaweah Delta Medical Center.
After being tested for sobriety, Diaz was charged with DUI and booked into the Tulare County Pretrial Facility.

Reliable Drunk Driving Accident Victim Lawyers in Visalia
It's normal to feel angry, terrified, or unsure of one's judgment following an accident involving a drunk driver. The at-fault driver is responsible for covering the victim's medical costs following an accident. Injured parties may experience severe financial hardship due to medical costs and wage loss.
Although it may be difficult to stop all drunk driving accidents, California law protects those injured in DUI accidents.
Our reliable Visalia drunk driving accident victim lawyers at Arash Law, led by Arash Khorsandi, Esq., will effectively represent you in these court proceedings. Our firm has recovered more than $500 million for California clients.
To schedule a free consultation with one of our lawyers, call (888) 488-1391 or complete our "Do I Have a Case?" form.
What Should You Do After a DUI Accident?
Drunk drivers frequently cause accidents that result in physical harm as well as emotional, financial, and practical issues. After a tragedy like this, you must take extra care to protect yourself and your loved ones. This checklist will help you handle its aftermath:
It should be your top priority to get medical help. Also, check the condition of the other people involved.
Inform the police about the collision. A police investigation will be conducted to determine whether the driver was under the influence of drugs or alcohol.
Get essential details such as the driver's name, contact details, license plate number, and insurance information.
Take pictures of the accident scene, including the damaged vehicles and the victims' injuries.
You must report the accident to your insurance company and provide the necessary information regarding the accident.
Please speak with our DUI accident lawyers. They'll defend your rights and ensure you get the compensation you deserve.
DUI Accident Statistics
In the US, drunk driving accidents cause the deaths of 32 people every day, or one every 45 minutes, according to the National Highway Traffic Safety Administration (NHTSA). In 2020, drunk drivers caused 11,654 traffic deaths, an increase of 14% from the previous year.
According to a study by the California DUI Management Information System, the number of fatal traffic accidents caused by alcohol increased by 5.8% between 2016 and 2017. Everyone on the road faces risks when someone drives drunk. In addition, drunk drivers waste about two billion gallons of fuel each year.
In 2019, 949 people died because they were driving drunk in California. This is 2.4 per 100,000 people, while the national rate is 3.1 per 100,000. In 2014, drunk driving contributed to 28.1% of all traffic fatalities in the US and 26.3% in California.