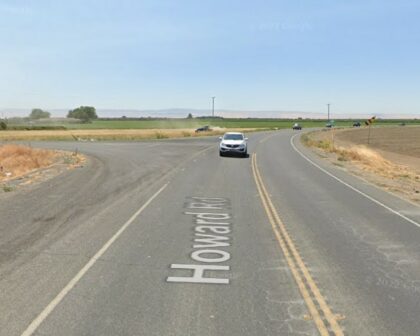 A motorcyclist was killed following a head-on collision with a vehicle in Stockton on Wednesday morning, May 31, 2023.
According to the California Highway Patrol, the incident happened on Howard Road, west of Undine Street, at around 5:39 a.m.
On Howard Road, a gray Acura was traveling westbound while the victim's Harley Davidson was traveling eastbound. The sedan collided head-on with the victim's motorbike when it crossed the opposite lane.
After being knocked into a field, the motorcyclist was pronounced dead at the scene.
It was not suspected that drugs or alcohol played a role in the crash.

Dedicated Motorcycle Accident Lawyers in San Joaquin County
The victim or their loved ones may be entitled to compensation following a motorcycle accident. These cases are settled by lawyers in the respective state's civil courts.
During the free consultation, our lawyers will assess your circumstances, guide you through the required procedures, and analyze any additional details that might impact the settlement offer.
Our esteemed San Joaquin County motorcycle accident lawyers at Arash Law, led by Arash Khorsandi, Esq., are well-recognized and have extensive experience advocating for accident victims. We have already been awarded compensation totaling $500 million.
Contact (888) 488-1391 or fill out the "Do I Have a Case?" form to schedule a free consultation with one of our lawyers.
What Should You Do After A Motorcycle Accident?
After your motorcycle accident, you're probably dazed and confused. You can seek legal representation if you have been injured or lost a loved one following an accident. It is recommended that you seek legal counsel as soon as possible. Here are guidelines on what to do following a collision:
Maintain your composure and do not admit faults.
Wait for the police on the side of the road or in a safe place.
Examine your own body for injuries before evaluating others.
Avoid settling a disagreement with the other driver. To obtain an official record, alert the police.
Obtain information, including the insurance provider and driver's names.
Take pictures of the accident scene, the road, your injuries, the other vehicle, your motorcycle, and any other pertinent information.
Immediately after an accident, hospital care should be sought.
Create a file containing documents and information related to an accident.
Consult a California motorcycle accident lawyer with experience.
Fatal Motorcycle Accident Statistics
According to the National Safety Council, motorcycle accidents accounted for 14% of all road fatalities, 18% of all occupant fatalities, and 4% of all occupant injuries in 2020. In 2020, there were more than 5,500 motorcycle fatalities in the United States, according to the Centers for Disease Control and Prevention. In addition, over 180,000 motorcycle-related injuries were treated in emergency departments.
Motorcycle fatalities increased by 11% between 2019 and 2020. In addition, deaths increased by 10% over the past decade, while mortality rates rose by 20%. The death rate has recently increased to 5,579 per 100,000,000 kilometers.
By 2020, California expects to register 785 thousand motorcycles. With approximately 500 casualties annually, it was one of the two states with the highest motorcycle fatality rate.