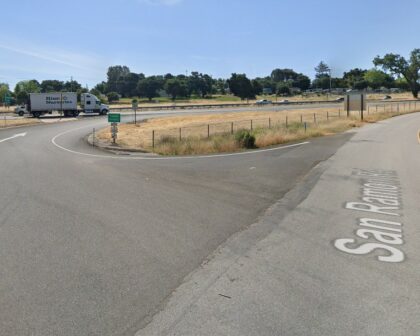 Two people were injured following a motorcycle crash in Atascadero on Thursday evening, June 1, 2023.
According to the California Highway Patrol, at about 9:30 p.m., a 37-year-old Atascadero resident, Jeffery B., drove a 1998 Harley Davidson southbound on Highway 101.
The driver told authorities that his motorcycle experienced a mechanical failure near the San Ramon exit, ejecting him and his passenger from the vehicle. The motorist sustained minor injuries and was taken to Sierra Vista Regional Medical Center in San Luis Obispo by ambulance.
Officials added that his passenger, a 25-year-old Templeton resident identified as Lauren N., sustained a severe head injury in the collision. She was taken to the hospital by a second ambulance.
CHP said no drugs or alcohol appear to have been involved in the collision, and the reason for the crash is still being investigated.

Motorcycle Accident Lawyers in Atascadero, San Luis Obispo County
If you're a motorcyclist injured in California and believe you have a legal case, it's important to speak to a lawyer as soon as possible. Our team of attorneys is available to answer your questions and help you determine if you have a valid compensation claim.
Regardless of fault, all parties involved in a traffic collision should be investigated to determine who should be held responsible. By law, victims can pursue a personal injury or wrongful death lawsuit to seek financial compensation.
You can rely on our most trusted San Luis Obispo County motorcycle accident lawyers at Arash Law, under the direction of Arash Khorsandi, Esq., to effectively represent you in these court proceedings. Our firm has recovered more than $500 million for California clients.
If you want to speak with one of our lawyers, please call (888) 488-1391 or fill out the "Do I Have a Case?" form.
What To Do After A Motorcycle Accident
Motorcycle accidents can be a devastating experience for the rider and their loved ones. They can result in serious injuries, financial burdens, and emotional trauma. Knowing what to do after a motorcycle accident can help protect your rights and ensure you receive the proper medical care and compensation you deserve.
Stay calm and ensure safety: Check yourself and others for injuries, and move to a safe location if possible.
Call for help: Dial 911 to report the accident and request emergency services if necessary.
Exchange information: Get the names, contact information, and insurance details of the other driver(s) involved in the accident, as well as any witnesses.
Do not admit fault: Even if you think you were partly responsible for the accident, do not admit fault at the scene or to insurance adjusters later.
Seek medical attention: Even if you feel fine, getting checked out by a doctor is important to ensure you have no hidden injuries.
Report the accident: Notify your insurance company immediately, and provide all necessary information.
Consult an attorney: Consult the best California motorcycle accident lawyer to learn about your legal options and protect your rights.
Motorcycle Accident Statistics
According to the National Safety Council, in 2020, motorcyclists accounted for a significant proportion of road fatalities, occupant deaths, and occupant injuries. The provision of helmets could have prevented some of these losses.
Additionally, fatalities from transportation-related causes increased by 23% for every 100,000,000 kilometers traveled in 2020 compared to 2019.
In California, motorcycle riders are disproportionately represented in road fatalities, with reckless driving responsible for only 6%. Although motorcycles can help navigate roadways quickly, studies suggest that returning to motorcycling after an accident is more challenging than returning to driving a car.