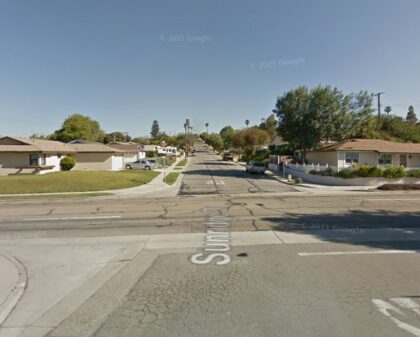 Three people were injured following a two-vehicle collision ending in a fire in Ventura City on Thursday morning, June 1, 2023.
According to the Ventura Police Department and the Ventura City Fire Department, the incident occurred on Bristol Road and Sunridge Drive around 4:19 a.m.
Officers found a Ford Flex engulfed in flames, and a Nissan Rogue, which sustained significant damage.
Three occupants, one from the Nissan and a man and a woman from the Ford, were transported to a nearby hospital with unknown injuries.
Anyone with information about this incident is encouraged to call the authorities.

Respected Car Accident Lawyers in Ventura County
A victim's family may file a lawsuit against a motorist who caused serious injuries or death as a result of their irresponsible driving. Consulting with a personal injury attorney may be beneficial if you or someone you know has suffered an injury in a car accident due to another person's negligence.
An experienced lawyer from our firm can provide you with a free consultation in order to examine your case, outline the necessary procedures, and assess the factors influencing your compensation.
You can rely on our most trusted Ventura County car accident lawyers at Arash Law, under the direction of Arash Khorsandi, Esq., to effectively represent you in these court proceedings. Our firm has recovered more than $500 million for California clients.
If you want to speak with one of our lawyers, please call (888) 488-1391 or fill out the "Do I Have a Case?" form.
What To Do After A Car Accident
We cannot predict auto accidents, but we can prepare for them if they happen. It is recommended that you keep a checklist in the glove compartment of your vehicle so that you can remain calm following an accident. This checklist will help you understand what procedures to take, what to avoid, and how to protect your legal rights:
Maintain your calm and ensure that everyone is safe.
Wait for assistance in a safe location.
Call 911 and exchange information with all parties involved.
Do not acknowledge fault, even to the police.
Seek medical attention and notify your insurance company.
Speak with insurance adjusters, but seek legal counsel before taking any settlements or providing recorded statements.
Gather and arrange all incident-related paperwork.
Consult an experienced car accident lawyer in California right now.
Two-Vehicle Accident Statistics
According to the National Safety Council, traffic accidents accounted for 46,980 deaths in 2020, an increase of 8.3% over 2019.
In 2020, 42,338 people were killed in car accidents, up from 39,107 in 2019. There were 3,847 traffic-related deaths in California in 2020, with single-car incidents accounting for 59% of fatalities and multi-vehicle collisions accounting for 41%.
With nearly 8,000 incidents reported in 2020, angle collisions were the most common cause of deaths and injuries.
Please adopt a more defensive driving style to avoid becoming a statistic.