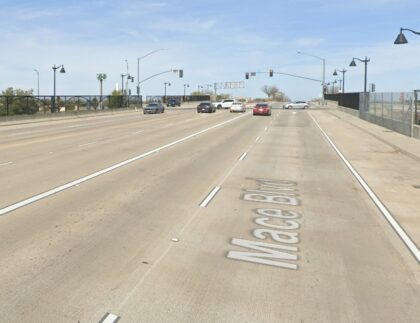 Two individuals suffered serious injuries after two-vehicle collided on Mace Boulevard in Yolo County on Thursday morning, June 1, 2023.
According to the Davis Police Department, the incident occurred at about 10 a.m. on Mace Boulevard, I-80.
During the incident, the driver of an Acura SUV suffered a medical episode while traveling northbound on the Mace overpass.
As a result, the SUV veered into the southbound lanes and collided with a Honda Civic heading towards the westbound I-80 onramp.
Firefighters had to extricate the driver from the Civic, as they were trapped inside due to the damage from the crash.
Both individuals in the accident sustained substantial injuries and were subsequently taken to nearby hospitals for medical treatment.
The investigation is ongoing.

Car Accident Lawyers in Yolo County
In cases where an individual suffers severe injuries or loses their life due to a driver's negligent behavior, the victim's family can initiate a legal lawsuit against the responsible driver. If you or someone you are acquainted with has been involved in a car accident caused by another person's misconduct, seeking advice from a personal injury attorney can be advantageous.
Our skilled legal team is ready to provide a free consultation to assess your specific circumstances, explain the necessary procedures, and consider various factors that may impact the potential compensation you may be entitled to.
You can rely on our most trusted Yolo County car accident lawyers at Arash Law, under the direction of Arash Khorsandi, Esq., to effectively represent you in these court proceedings. Our firm has recovered more than $500 million for California clients.
If you want to speak with one of our lawyers, please call (888) 488-1391 or fill out the "Do I Have a Case?" form.
What to Do After a Car Accident
While car accidents can occur without warning, individuals can take preventive measures and be prepared for such situations. It is important to stay composed after an accident and keep a prepared checklist in the glove compartment of their car. This checklist references the essential steps needed to protect one's legal rights.
Stay calm and ensure safety.
Move to a safe location and wait for authorities.
Call 911 to report the collision and exchange information with all parties involved.
Do not admit fault under any circumstances, even to the police.
Seek medical attention and report the accident to your insurance company.
Contact insurance adjusters, but consult a lawyer before accepting a settlement offer or providing a recorded statement.
Create a file and gather all necessary paperwork related to the incident.
Car Accident Statistics
Vehicle collisions have become a significant cause of unintentional injuries and fatalities nationwide. The National Safety Council reported an 8.3% increase in traffic-related deaths in 2020, resulting in 46,980 fatalities.
Specifically, car accidents accounted for the deaths of 42,338 individuals, surpassing the previous year's recorded fatalities of 39,107. In California alone, there were 3,847 fatalities from traffic incidents in 2020.
Among these incidents, single-car accidents comprised 59% of the total, while multi-vehicle collisions constituted the remaining 41%. Notably, side collisions within these accidents proved to be the most fatal, causing the highest number of injuries, with approximately 8,000 incidents reported in 2020.