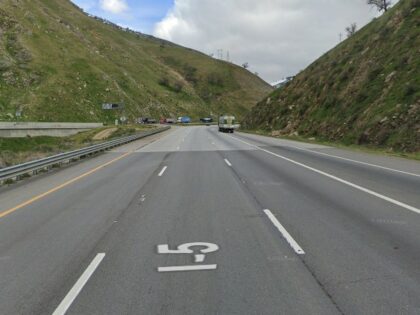 At least one person was injured in a collision between a pickup truck and a semi-trailer in Grapevine, Kern County, on Friday night, June 30, 2023.
According to the California Highway Patrol, the incident occurred on northbound Interstate 5, south of Grapevine Road, around 4:16 p.m.
There was a collision between a pickup truck with a camper shell and a semi-trailer truck. It is unclear what events led to the incident.
It was reported that at least one person was hurt with unknown injuries.
No information was released regarding the identities of the people involved.


Dedicated Truck Accident Lawyers in Kern County
Semi-truck accidents can be harrowing experiences, often leading to significant physical, emotional, and financial repercussions. You should seek legal representation in such complex situations in order to ensure your rights are protected and you receive a fair settlement.
As a law firm specializing in semi-truck accidents, our firm has assisted California victims for many years. Our firm's mission is to assist you in obtaining the rightful compensation you deserve.
You can rely on our most trusted Kern County truck accident lawyers at Arash Law, under the direction of Arash Khorsandi, Esq., to effectively represent you in these court proceedings. Our firm has recovered more than $500 Million for California clients.
If you want to speak with one of our lawyers, please call (888) 488-1391 or fill out the "Do I Have a Case?" form.
What to Do After Semi-Truck Accident
When involved in a semi-truck accident, you should take certain steps to protect yourself and ensure the best outcome. The following actions are recommended::
Prioritize safety: Immediately after the accident, prioritize your safety and the safety of others involved. Move to a safe location away from traffic and turn on hazard lights.
Seek medical attention: Check yourself and others for injuries, and if anyone requires immediate medical attention, call an ambulance. Even if you believe your injuries are minor, seeking medical evaluation to document any potential damages is still advisable.
Contact law enforcement: Report the accident to the police or highway patrol. They will document the incident and create an official report, which can be crucial for insurance claims and legal proceedings.
Gather information: Collect as much information as possible at the scene. This includes the truck driver's name, contact information, license plate number, insurance details, and the name and contact information of any witnesses. Take photos of the accident scene, vehicle damage, and visible injuries.
Preserve evidence: If you can, try to preserve any evidence related to the accident. This can include photographs, vehicle parts, skid marks, or anything else that might be relevant to determining liability.
Notify your insurance company: Report the accident to your insurance company immediately. Provide them with accurate and detailed information about the incident.
Consult a semi-truck accident lawyer in California: Consult an experienced attorney specializing in semi-truck accidents. They can guide you through the legal process, protect your rights, and help you pursue any compensation you may be entitled to.
Document everything: Keep a detailed record of all medical treatments, expenses, repairs, and other relevant information related to the accident. This documentation will be valuable when making an insurance claim or seeking compensation.
Semi-Truck Accident Statistics
According to the National Highway Traffic Safety Administration, 4,965 people died in heavy truck accidents in the United States in 2020. The number of deaths decreased by 1% compared to the 5,032 deaths recorded in 2019. According to the same study, approximately 71% of the individuals killed in crashes involving large trucks were other vehicles' occupants.
Throughout 2020, large trucks accounted for an average of 8.9% of all fatal accidents nationwide.
California had the highest number of non-occupants (people not inside the trucks) involved in large-truck accidents, with 90 fatalities.