A 33-year-old woman identified as Lindsay L. was killed in a deadly road rage shooting in the Bay Area on Monday morning, July 12, 2021.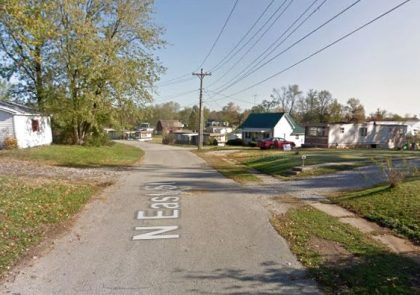 The incident transpired at approximately 10:00 a.m. The victim was riding a vehicle when the driver double-parked in a residential street in East Oakland.
Another vehicle then came up and asked the driver to move, but unfortunately, the driver wasn't fast enough, which caused a brief argument between the two drivers before the victim's friend attempted to drive off.
When the victim's friend backed up to move, the other driver started shooting at them. Unfortunately, one bullet went through the windshield and hit the victim's head. She was in the passenger seat at the time of the accident.
The victim was rushed to an area hospital but succumbed to her injuries a few days after the accident.
The suspect's identity and a description of their appearance have not been released. Authorities are further investigating the case.

Road Rage Statistics
According to the AAA, aggressive driving, a sign of road rage, is to blame for more than half of all fatal car accidents. According to independent research, thirty people were killed, and 1,800 were injured in road-rage events per year.
According to Everytown Research & Policy, the number of road rage-related injuries and deaths has risen every year since 2018.
Road rage was a factor in nearly one-third of all collisions. It's dangerous for other people's lives to be put at risk by drivers who operate their automobiles aggressively or irresponsibly.
Those are some alarming numbers. Thousands of people die and are injured each year due to distracted or otherwise careless and dangerous drivers.
Innocent people should not be subjected to the consequences of someone else's reckless driving. Those responsible for the harm and injuries caused by negligent or reckless driving should be held accountable.
San Diego County Wrongful Death Attorneys for Victims of Road Rage Incidents
Accidents resulting in the loss of loved ones can be difficult to accept, especially when they are caused by someone else's negligence or wrongful actions. Bystanders and loved ones are left reeling as they struggle to deal with the physical and emotional pain, mental anguish, and sorrow that a wrongful death brings.
When another person's carelessness, recklessness, or malice results in the death of a family member or loved one, the surviving family members may be left with financial difficulties.
Recovering damages for the death of a loved one who was killed in a car accident may be possible if the motorist was irresponsible in their driving. It's best to have an experienced San Diego County wrongful death attorney from Arash Law if this happens.
Suppose you or someone you love was killed in an accident. In that case, you might be entitled to compensation for funeral and medical expenses, lost wages, the loss of future earnings of your loved one, pain and suffering (in some cases), and other monetary damages if you file a wrongful death lawsuit with Arash Law.
To book a free, no-obligation examination of your deadly car accident case, call Arash Law at (888) 488-1391 or send us an email.