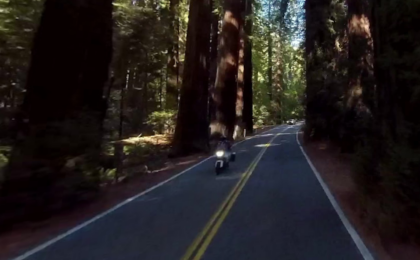 At least one person sustained serious injuries in a multi-vehicle accident involving a box truck, a pickup, and a sedan that collided on Highway 101 near Richardson Grove State Park on Tuesday, August 09, 2022.
According to the California Highway Patrol (CHP) report, the collision happened at around 3:07 p.m., close to the Humboldt-Mendocino County line.
Although the collision was thought to be head-on, a witness' video of the incident shows the pickup wedged under the side of the truck.
According to reports, the crash caused moderate injuries to at least one other patient.
The accident is to be further investigated.

Multi-Vehicle Collision Statistics
A multi-vehicle accident is simply a collision involving multiple vehicles. This type of traffic accident is often called a "pile-up," especially when involving six or more cars.
According to a recent National Highway Traffic Safety Administration (NHTSA) evaluation, more than 13,000 fatalities occurred in multi-vehicle accidents involving passenger cars—accounting for more than 40% of all motor vehicle accidents every year.
These collisions are common on highways, where hundreds of vehicles travel at high speeds side by side. This makes it difficult for many drivers approaching an accident to stop safely, resulting in a collision with other vehicles ahead.
Multi-car accidents are more likely to occur when visibility on the road is reduced by fog, rain, or snow. Under these conditions, drivers must be extra cautious and alert. However, some drivers continue to be unaware of how dangerous the roads are.
Drivers in many multi-car accidents do not have much time to decide to avoid hitting vehicles ahead of them. Most panicked drivers hit the brakes too late, swerve into other lanes, and skid. Vehicles may swerve into oncoming traffic to avoid a collision, resulting in a horrible chain reaction and a larger pile-up. It is no surprise that multi-car accidents are among the deadliest on the road.
Humboldt County Multi-Car Crash Lawyers
Determining who is at fault in a multi-car pile-up can be more difficult than in a collision involving one to three vehicles. Even insurance companies cannot quickly determine each driver's liability or the cause of the crash, which is why many cases end up in court. The court can investigate the case further, render appropriate judgment, and determine appropriate compensation.
Multi-car collisions, like other types of traffic accidents, necessitate evidence collection. Whether there is a fatality or not, the person who can present the best list of evidence is usually the winner and the person compensated at the highest monetary value. The primary evidence examined falls under negligence and can be classified as either contributory or comparative.
If you have been involved in a multi-vehicle crash in Humboldt County, our lawyers will defend your rights and work tirelessly on your behalf to achieve the best outcome for your case. Arash Law consists of experienced lawyers committed to your satisfaction. We provide the highest quality legal representation possible for our clients.
Our attorneys are passionate about helping people with their legal issues and strive to achieve the best outcomes for each and every one of them. Schedule a FREE consultation by sending us an email or by calling us at (888) 488-1391.