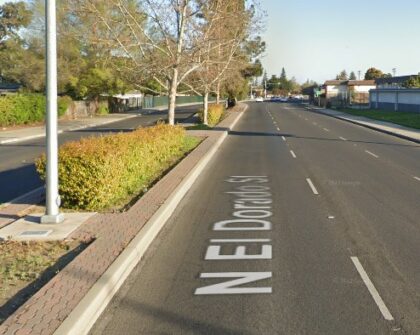 A male bicyclist was fatally struck following a hit-and-run collision in Stockton early Monday morning, September 04, 2023.
According to the California Highway Patrol, the fatal collision happened around 2:00 a.m. to 3:00 a.m. on the El Dorado Street on-ramp near southbound Interstate 5.
Authorities stated that an unknown driver of a 2015-2019 model gray Ford Mustang hit a male bicyclist and fled along the southbound lane of I-5.
The victim was reportedly killed, and his identity has not yet been released while authorities are looking for the suspect and the damaged Ford.
No additional information was disclosed, and the investigation into the incident is ongoing.
Renowned Hit-and-Run Accident Attorneys in Stockton
If your loved one was wrongfully killed in a California hit-and-run collision, you can either submit a claim to the insurance company or file a lawsuit.
Contact one of our lawyers for a free consultation. This will include an assessment of your case, recommendations for necessary steps, and a review of the key factors that could influence your potential settlement offer.
You can rely on our renowned Stockton hit-and-run accident attorneys at Arash Law, under the direction of Arash Khorsandi, Esq., to effectively represent you in these court proceedings. Our firm has recovered more than $500 Million for California clients.
If you want to speak with one of our lawyers, please call (888) 488-1391 or fill out the "Do I Have a Case?" form.

What to Do After a Hit-and-Run Accident
Even if the careless driver fled the scene, compensation can still be sought. You can help authorities find and apprehend the suspects involved by taking the proper steps, which might support your case if you file a lawsuit for damages and wrongful death. The following guidelines offer a framework for taking action following a hit-and-run accident:
Report the incident to the police: Notify the police immediately, providing them with all the relevant details. Obtain a copy of the accident report from the police station or the California DMV.
Inform your insurance company: Promptly inform your private insurance company about the hit-and-run accident.
Collect information about the collision: Gather any possible evidence from the accident scene, such as surveillance footage, and get in touch with the witnesses.
Seek legal advice: It is advisable to consult with a hit-and-run accident attorney before accepting any settlement offers from other insurance providers.
Fatal Hit-and-Run Accident Statistics
In the United States, leaving the site of an accident without reporting it or helping the victims is considered a crime. The National Highway Traffic Safety Administration reported about 737,100 accidents involving hit-and-run drivers in 2015. This equates to roughly one hit-and-run accident occurring every 43 seconds in the US.
Within California, 2,948 hit-and-run accidents resulted in 3,056 fatalities between 2010 and 2019. In 2020, Stockton recorded 256 hit-and-run crashes, much lower than the 304 crashes reported in the previous year.