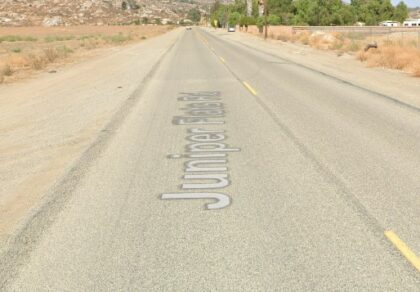 A 45-year-old pedestrian identified as Greg G., who worked on "The Mandalorian", was killed after a hit-and-run collision in Homeland, Riverside County,  on Friday, September 8, 2023.
According to the California Highway Patrol, the incident occurred on Juniper Flats Road near Menifee that day.
CHP officials discovered Greg G.'s body near his son's home in shrubbery on the shoulder of Juniper Flats. The victim's son, Anthony G., believes that his father was struck while walking to his son's house.
All that was found at the scene were some broken pieces of plastic suspected to be from the vehicle that hit the pedestrian. The victim was dead at the scene, and it could not be determined at what time the incident happened, pending an investigation.
We encourage anyone with information about this hit-and-run incident to contact the authorities immediately.
Hit-and-Run Accident Lawyers Specializing in Pedestrian Accidents in Homeland, Riverside County
In California, those who are injured or have lost loved ones in hit-and-run accidents should exhaust all legal options in order to obtain justice and recover damages. You may file a lawsuit or make a claim with your insurance company.
The negligence or indifference of others will surely result in serious injuries or property damage. A personal injury lawyer can assist you in such cases.
Get a free consultation with our seasoned legal team today. We will take a look at your case and discuss potential settlement offers.
You can rely on our trusted Riverside County hit-and-run accident lawyers specializing in pedestrian accidents at Arash Law, spearheaded by Arash Khorsandi, Esq., to help you with your claim or effectively represent you in court proceedings.
Our firm has recovered over $500 Million for California clients and is widely acknowledged for its achievements and reputation as one of California's leading personal injury law firms.
If you want to speak with one of our lawyers, please call (888) 488-1391 or fill out the "Do I Have a Case?" form.

What to Do After a Hit-and-Run Accident
At-fault drivers can still be found even after they have fled the scene. You can assist law enforcement in finding and detaining the offender by following the steps outlined below. You can also use this information to improve your case if you file a lawsuit for damages. In the event of a hit-and-run, these guidelines can aid you:
Seek immediate medical assistance: It is important not to postpone seeking medical attention, even if you feel fine. Make it a priority to see a doctor promptly if you have sustained significant injuries.
Report to the police: Immediately report the details to the police and obtain a copy of the accident report from the police station or the California DMV.
Notify your insurance company: Notify your private insurance company promptly about the hit-and-run accident.
Gather accident scene data: Collect as much information as possible from the accident scene, including the license plate number, make, model, and color of the vehicle involved.
Obtain witness information: Assemble potential witnesses' contact information (names and numbers) and gather this information quickly.
Consult with our lawyers: Before accepting any settlement offers from other insurance providers, it is advisable to consult with a California hit-and-run accident lawyer.
Fatal Hit-and-Run Accident Statistics
U.S. law prohibits leaving an accident scene without rendering assistance or reporting it to the authorities.
According to data from the National Highway Traffic Safety Administration, there were 737,100 documented cases of hit-and-run accidents in the US in 2015, equating to approximately one incident occurring every 43 seconds.
It was reported that 2,049 people died in hit-and-run accidents in 2016. From 2010 to 2019, there were 2,948 hit-and-runs in California that resulted in 3,056 fatalities. There is a higher frequency of such incidents in California than in other states.