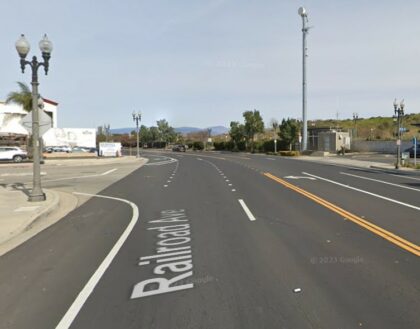 At least two people were hospitalized following a DUI hit-and-run collision in Santa Clarita on Saturday evening, September 9, 2023.
According to the report, the incident occurred at a blind curve on Railroad Avenue and Eighth Street at around 8:50 p.m.
The crash destroyed three vehicles and caused one to be engulfed in flames. At least two people were transported to local hospitals for medical care.
A 19-year-old male hit-and-run driver was arrested two blocks from the accident scene and administered a breathalyzer test to determine if he was driving under the influence. The teen driver was charged with suspected felony DUI, hit-and-run
No further information was released regarding the identities of the people involved or what events led up to the crash, pending an investigation.
DUI Accident Lawyers Specializing in Hit-and-Run Collisions in Santa Clarita, CA
DUI accidents are tragic events that could have been avoided by following one simple rule: "Don't drink and drive.". The drunk driver is responsible for the victim's medical bills after a collision. Medical bills and lost wages can make it difficult for injury victims to make ends meet.
Even though DUI accidents are hard to prevent completely, California law protects those who suffer injuries.
Our renowned Santa Clarita drunk driving accident victim lawyers specializing in hit-and-run collisions at Arash Law, led by Arash Khorsandi, Esq., will effectively represent you in these court proceedings. As one of the best law firms in California, we have recovered more than $500 Million for clients.
To schedule a free consultation with one of our lawyers, call (888) 488-1391 or complete our "Do I Have a Case?" form.


What Should You Do After a DUI Accident?
People who decide to drive under the influence are a threat to themselves and to everyone else on the road. Protect yourself and your loved ones after a collision by exercising extra caution. This checklist will help you deal with its aftermath:
It should be your top priority to get medical help. Also, check the condition of the other people involved.
Inform the police about the collision. A police investigation will be conducted to determine whether the driver was under the influence of drugs or alcohol.
Get essential details such as the driver's name, contact details, license plate number, and insurance information.
Take pictures of the scene of the accident, including the damaged vehicles and the victims' injuries.
You must report the accident to your insurance company and provide the necessary information regarding the accident.
Please speak with our DUI accident lawyers in California. They'll defend your rights and ensure you get the compensation you deserve.
DUI Accident Statistics
According to the National Highway Traffic Safety Administration (NHTSA), drunk driving accidents cause 32 deaths daily, one every 45 minutes. Drunk driving caused 11,654 traffic deaths in 2020, an increase of 14% over 2019.
Based on a study by the California DUI Management Information System, fatal accidents related to alcohol increased by 5.8% between 2016 and 2017. Drinking and driving pose a risk to everyone on the road, including the driver.
California lost 949 lives due to drunk driving in 2019. This is 2.4 per 100,000 people, while the national rate is 3.1 per 100,000. Drunk driving was a factor in 28.1% of road fatalities in the US and 26.3% in California in 2014.