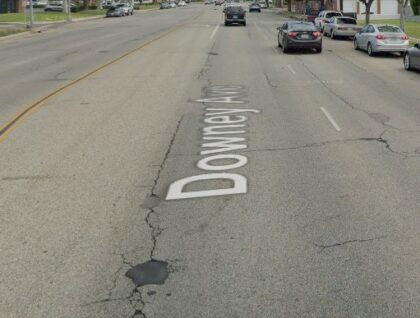 A female motorcyclist was killed while another rider was hospitalized after a multi-vehicle collision in Long Beach on Saturday afternoon, September 9, 2023.
According to California Highway Patrol Officer Stephen B., the incident occurred on the 91 Freeway on Downey Avenue at around 1:32 p.m.
CHP officers were told by witnesses that a motorcycle was traveling at high speed when it collided with two vehicles, a black Dodge Charger and a gray Subaru, launching the riders from their motorcycle onto the No. 2 lane.
The woman was pronounced dead at the scene, while Los Angeles County Fire Department paramedics transported another person to a local hospital with unspecified injuries. Uncertainty surrounds whether the deceased victim was the motorcycle driver or passenger.
No further information was released regarding the people's identities pending an investigation.
Dedicated Motorcycle Accident Lawyers in Long Beach, CA
Motorcycle accidents are traumatic experiences for riders and their families. These types of accidents usually result in serious injuries and higher recovery costs.
Motorcycle accident victims and their families are entitled to compensation for their injuries or deaths. Our seasoned legal team will thoroughly examine your case before taking legal action.
You can rely on our dedicated Long Beach motorcycle accident lawyers at Arash Law, led by Arash Khorsandi, Esq., to help you with the insurance claim or effectively represent you in court proceedings.
Our firm has recovered over $500 Million for California clients and is widely acknowledged for its expertise and success as one of California's leading personal injury law firms.
If you want to speak with one of our lawyers, please call (888) 488-1391 or fill out the "Do I Have a Case?" form.

What to Do After A Motorcycle Accident
Motorcycle accidents are traumatic and can change a person's life forever. You should seek legal counsel if you are injured as a motorcyclist or have lost a loved one due to an accident. The following steps will help you protect your interests:
Keep calm and do not admit fault.
Check your body for injuries. Examine the condition of the other individuals involved.
Wait on the side of the road or in a safe place until the authorities arrive.
Do not try to resolve the conflict with the other driver. Inform the police of the collision and request a copy of the official report.
Gather information such as the other driver's name and insurance provider.
Take pictures of everything you think is essential, including the scene, the road, your injuries, the other car, and your motorcycle.
Seek medical attention as soon as possible.
Keep a file with all accident-related paperwork and information.
Discuss your accident with an experienced California motorcycle accident lawyer.
Fatal Motorcycle Accident Statistics
Motorcycle crashes accounted for 14% of all traffic fatalities and 17% of all occupant deaths in 2021. Motorcycle accidents also caused 3% of occupant injuries.
According to data from the Centers for Disease Control and Prevention, there were over 5,500 reported motorcycle fatalities in the United States in 2020 alone. Furthermore, more than 180,000 motorcycle accidents resulted in injuries requiring emergency department treatment.
There was an 8% increase in motorcycle fatalities between 2020 and 2021. Over the past decade, motorcycle-related deaths have risen by 19%, and the death rate has increased by 29%. The death rate is 5,932, translating to 30.05 fatalities per 100 million vehicle miles.