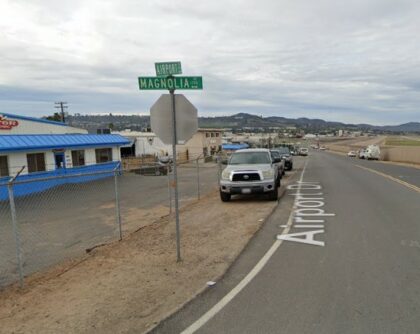 Two people were injured following a plane crash in El Cajon late Saturday morning, September 09, 2023.
According to the Heartland Fire Department, the crash happened around 11:00 a.m. at the intersection of Magnolia Avenue and Airport Drive.
A single-engine Bellanca 7ECA missed the runway and ended up crashing into a fence at Gillespie Field Airport.
Authorities stated that the plane's pilot and passenger sustained minor injuries but were not transported to the hospital.
Officials said debris from the crash was struck by a vehicle heading northbound. Both mother and daughter inside the car were not injured.
The authorities are currently conducting an investigation into the crash and will release further information.
Award-winning Plane Crash Attorneys in El Cajon
Anyone who is hurt or lost a loved one in a plane crash should be fully compensated financially. It's possible that your insurance will pay for a disaster for which you were totally unprepared. To have any chance of winning in court, you should hire an attorney. If you need assistance gathering the evidence necessary to file a claim for compensation following a plane crash, a lawyer specializing in aviation law can help.
Our award-winning El Cajon plane crash attorneys at Arash Law, headed by Arash Khorsandi, Esq., have extensive experience advocating for accident victims. Our clients have been awarded compensation totaling $500 Million.
Contact (888) 488-1391 or fill out the "Do I Have a Case?" form on our website to schedule a free consultation with one of our lawyers.

What to Do After a Plane Accident
The aftermath of a plane crash can be disorienting and traumatic to the victims. However, there are only a few things that you need to do in order to protect your rights for financial compensation. Here are five things that you need to follow:
Remain calm and check yourself for injuries before checking on others. After that, look for a secure location near the accident scene.
Contact 911 and other authorities to inform them about the crash. They will create an official report, which will be helpful for your claim.
Obtain the contact details of everyone involved in the plane crash, including the witnesses. Include their names, phone numbers, and insurance information, and do not forget to photograph the license plates, vehicles, and other potential evidence.
Contact your insurer and make a report. There are statutes of limitations that will affect your claim if it's not made as soon as possible.
Consult with a plane crash victim lawyer as soon as possible. They will make sure to process your claim smoothly and quickly.
Plane Crash Statistics
Although fatalities in commercial aviation accidents dropped by half in 2020, 299 died in catastrophic incidents. Mechanical failures, pilot blunders, corporate irresponsibility, disobedience to FAA laws, and so on are some of the human causes that might lead to a plane disaster.
There were 1,347 civilian aircraft accidents in the U.S. in 2018. There have been 1,302 reported mishaps in 2019. A total of 395 fewer individuals perished in plane crashes that year than the previous year.
While there are undeniable advantages to flying over driving, accidents occasionally occur and put passengers in danger. Extreme weather, animal sightings, and unusual landing conditions are just some of the things that might go wrong during a flight.