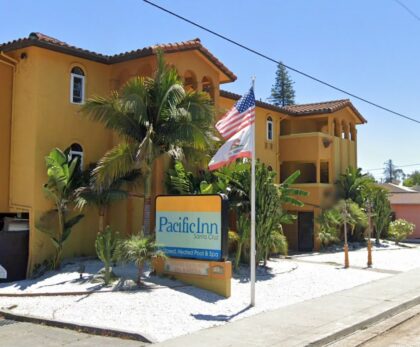 Two people were hospitalized after exposure to a chemical leak in a hotel in Santa Cruz late Saturday morning, September 09, 2023.
According to the Santa Cruz Fire Department, the leak occurred around 11:15 p.m. at the Aqua Pacific Inn.
The two victims were found with similar symptoms and were taken to a nearby hospital in an unknown condition.
The authorities evacuated 25 people from 14 rooms after discovering a carbon monoxide leak in some parts of the hotel.
Officials said the leak came from a faulty ventilation system connected to a group of hot water tank heaters, which PG&E secured.
The affected areas of the hotel were later cleared of carbon monoxide.
Award-winning Chemical Exposure Injury Attorneys in Santa Cruz
Contact with toxic chemicals can seriously harm one's health. Even after you receive therapy, you may still have to deal with the long-term effects of some of these problems. These expenses can be covered by the negligent parties responsible for your injuries.
Our award-winning Santa Cruz chemical exposure injury attorneys at Arash Law, supervised by Arash Khorsandi Esq., are always ready to answer your concerns and take action to get the maximum compensation for your claim. We have successfully obtained more than $500 Million dollars in settlements and verdicts for our previous clients.
Learn more about how you are likely to be exposed to chemicals, the types of injuries you may sustain from chemical exposure, and how our skilled legal team can help you pursue the compensation you may be entitled to.
Call (888) 488-1391 now or fill out the "Do I Have a Case?" form on our website to set up a free consultation with one of our attorneys.


What to Do After a Chemical Exposure Injury
Chemical exposure injuries cannot be predicted, but you can prepare for its aftermath. This incident checklist can advise you on what to do and avoid and the most effective ways to protect your rights. Take these five steps:
Prioritize your safety: Check yourself for injuries and the condition of the other people involved.
Inform the authorities about the chemical leak: An investigation will be conducted to determine the cause of the leak. The official report of the accident will be vital to your claim.
Seek medical attention immediately: Exposure to chemicals is hazardous for your health, and it can be deadly if not given the proper medical attention. Make sure to consult with your doctor immediately about the injuries you sustained and the things you must watch out for in the future.
Report the accident to your insurance company: Provide them with the necessary information, and avoid exaggerating the details of the chemical exposure.
Retain legal assistance: You can discuss your chemical exposure injury with our attorneys in our free consultation. Call us at (888) 488-1391.
Chemical Exposure Injury Statistics
In 2020, the National Safety Council reported that exposure to harmful substances or environments resulted in 424,360 nonfatal injuries and illnesses involving days away from work. In 2021, 798 fatalities were reported. More than half of these deaths (464) involved the nonmedical use of drugs or alcohol, resulting in unintentional overdoses.
Exposure to harmful substances or environments includes exposure to electricity, exposure to radiation and noise, exposure to temperature extremes, exposure to air and water pressure changes, exposure to other harmful substances, including contagious and infectious diseases such as COVID-19, exposure to oxygen deficiency, and exposure to a traumatic or stressful event.