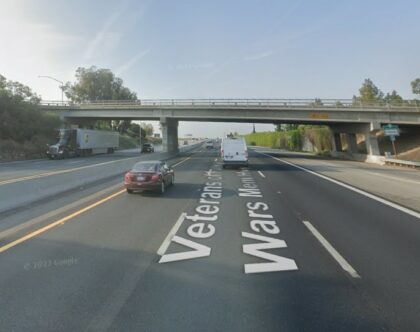 A 23-year-old driver was killed following a two-vehicle collision in Bakersfield early Sunday morning, September 10, 2023.
According to the California Highway Patrol, the fatal collision happened around 5:17 a.m. along the northbound lane of Highway 99, south of Sherwood Avenue.
The 23-year-old woman was driving her 2014 Chevrolet when it stopped with all lights turned off.
A 43-year-old female driver of a 2019 GMC was driving about 65-70 mph when she struck the Chevrolet driver from behind, and caused both vehicles to swerve into the side of the road.
The Chevrolet driver was declared dead at the scene, while the other driver's condition remains unknown. Reports indicate that the GMC driver did not see the vehicle, while the victim was not wearing her seatbelt at the time of the collision.
The authorities are currently conducting an investigation into the fatal collision, but it is still unknown if there were any alcohol or drugs involved.
Relentless Car Accident Lawyers in Kern County
If another driver's carelessness killed your loved one, you may be able to sue for damages. Speak with a personal injury lawyer about wrongful death in a Kern County car accident.
During our free consultation, one of our experienced lawyers will review your case, discuss the next steps, and examine all the variables that could affect the settlement amount.
Our relentless Kern County car accident lawyers at Arash Law, under the guidance of Arash Khorsandi, Esq., have the recognition and vast experience to advocate for accident victims, with awarded compensation totaling 500 Million dollars as of yet.
Contact (888) 488-1391 or complete the "Do I Have a Case?" form on our website to schedule a free consultation with one of our lawyers.


What to Do After a Car Accident
Car collisions can happen at the most unexpected times. It usually leads to injuries or, worse, death. If your loved one suffered a wrongful death, you can follow these guidelines to help their claim:
Call 911 to report the fatal collision. The police can investigate by speaking with prospective witnesses and gathering evidence.
Exchange information with all parties involved. Document everything, from your injuries to the weather, road conditions, and the vehicle that hit the victim.
Report the claim to the insurance adjusters. You can talk to a claims adjuster but only share the necessary information with them. You should consult a lawyer before accepting a settlement offer or providing a recorded statement to an insurance company.
Create a file. Gather and file all paperwork related to the incident, such as the police report, medical bills, details about the other driver, and plans for treating any injuries, in a case file.
Seek immediate legal counsel from an experienced California car accident lawyer.
Fatal Two-Vehicle Accident Statistics
In the US, car crashes cause the most accidental deaths and injuries. According to the National Highway Traffic Safety Administration, there is an estimated 42,795 fatalities in 2022 alone.
The state of California saw 3,847 fatal vehicle collisions in 2020. About 59% or about 2,260 fatalities resulted from accidents involving only one vehicle. A total of 1,587 deaths, or 41% of all fatalities, resulted from collisions involving two or more vehicles.
Two vehicles were involved in most collisions (72% of all collisions, 71% of collisions that caused injuries, and 77% of all injuries). Angle collisions caused the most fatalities and injuries, with roughly 8,000 in 2020.
In Kern County, there were 5,391 victims involved in injury and fatal collisions based on the statistics provided by the California Office of Traffic Safety.