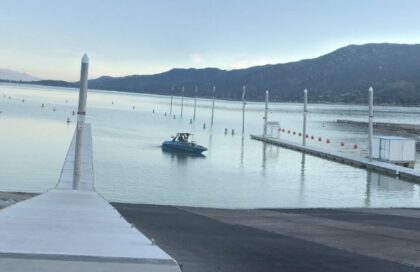 One person was killed following a jet ski collision in Lake Elsinore on Sunday evening, September 10, 2023.
The Riverside County Sheriff's Department reported that the fatal collision occurred around 6:55 p.m. near the 32000 block of Riverside Drive.
Authorities stated that a man was riding a jet ski with a family friend when they collided with another watercraft rider.
The friend took the injured rider to the boat ramp. Officials said the victim had a medical emergency and was transported to Inland Valley Medical Center, where he was declared dead.
It is unclear if anyone was injured in the other watercraft, but the victim's passenger was uninjured.
No further details were released, and the authorities are investigating the fatal watercraft collision.
Award-winning Boat Accident Attorneys in Lake Elsinore
Considering the many factors involved, obtaining compensation for a boat collision can be difficult. If your loved one was wrongfully killed in a watercraft-related accident, seeking guidance from an attorney specializing in the same practice area is important.
You can rely on our award-winning Lake Elsinore boat accident attorneys at Arash Law, under the direction of Arash Khorsandi, Esq., to safeguard your legal rights and effectively represent you in these court proceedings. Our firm has recovered more than $500 Million in settlements and verdicts for our clients.
If you want to speak with one of our lawyers, please call (888) 488-1391 or fill out the "Do I Have a Case?" form.

What to Do After Boat Accident
It can be traumatizing to learn about the death of your loved one. However, you can still obtain justice by protecting their rights for proper compensation. The following tips may help you avoid reducing the value of your personal injury claim:
Contact the authorities: You need the official report of the fatal watercraft collision involving your loved one to support your claim.
Obtain all the vital information: You need to gather the eyewitnesses' names and contact information and the information of the other parties involved.
Submit a claim to the insurance company: You need to only state the facts about the accident and avoid exaggerating any details when speaking with insurers.
Stay off social media: You must avoid posting anything related to the fatal collision because insurers can use your statements and activities online to minimize the compensation for your claim.
Retain legal assistance: You should consult a good boat accident lawyer before accepting a settlement offer from an insurance adjuster.
Fatal Boating Accident Statistics
In 2021, the California State Parks Division of Boating and Waterways reported 593 watercraft-related crashes and collisions, resulting in 256 injuries and 44 fatalities, in California. In these boating accidents, 670 operators were reportedly involved. Only 40 people had a California Boater Card.
This is larger than the number of watercraft-related accidents recorded in 2019. That year, California saw 450 boating accidents, with 207 injuries and 41 fatalities.
Riverside County only recorded six boating accidents in 2019. Two of these resulted in injuries, while only one fatality was reported.