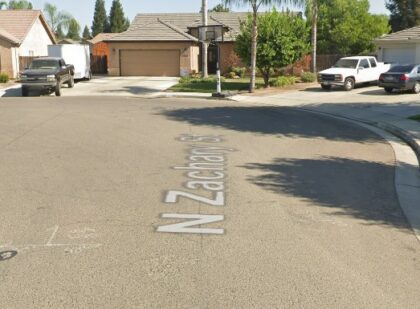 A driver was killed, and a passenger was injured following a single-vehicle crash in Tulare County near County Line Road early Sunday morning.
According to the California Highway Patrol, the fatal crash happened around 3:00 a.m. near Zachary Avenue.
A 35-year-old Honda driver was traveling northbound at an unknown speed when he ran a stop sign and continued to slam through a fence and a building.
The driver succumbed to his injuries, while the 28-year-old passenger was transported to a nearby hospital after sustaining minor injuries.
No further details were released, and the authorities are currently conducting an investigation into the fatal crash.
Award-winning Car Accident Lawyers in Tulare County
If you or someone you care about was hurt in a car crash, please call us right away to talk to one of our highly regarded personal injury or wrongful death lawyers. Please get in touch with us if you have any questions about filing a claim or would like to speak to one of our lawyers.
Don't hesitate to contact us to schedule a free consultation with one of our knowledgeable lawyers. During a free consultation, you can learn more about your legal options, what might lower your settlement offer, and how to proceed with your case.
You can rely on our award-winning Tulare County car accident lawyers at Arash Law, led by Arash Khorsandi, Esq., who have the recognition and vast experience to advocate for accident victims, with awarded compensation totaling $500 Million as of yet.
Contact (888) 488-1391 or complete the "Do I Have a Case?" form on our website to schedule a free consultation with one of our lawyers.

What to Do After a Car Accident
Although nobody can anticipate when a car accident may happen, everyone should be ready. Keep an accident recovery checklist in your car's glove box to stay calm after a collision. It can provide instructions on what to do, what to avoid, and how to defend your rights. You can follow these guidelines:
Keep calm and avoid admitting fault. Stay where you are to ensure nobody gets hurt. You should check yourself for injuries before helping others.
Call 911 to report your collision. Unless the accident was minor, there were no injuries, and there was no property damage, call the police. The police can interview witnesses, gather proof, and compile a report about the incident.
Exchange information with all parties involved. Record every detail of the incident, including the weather, road conditions, and any injuries you sustained.
Do not admit fault to the police. Give the police officer your honest account of events.
Seek medical attention. See a specialist or your primary care physician as soon as possible. Receiving immediate medical care can lessen the severity of injuries.
Report it to your insurance company. Insurance companies in California have different deadlines for reporting accidents.
Speak to insurance adjusters. You can contact a claims adjuster, but remember to give them the necessary information. If you haven't consulted a lawyer first, you shouldn't accept a settlement offer or agree to a recorded statement from an insurance company.
Create a file. Gather and file all paperwork related to the incident, such as the police report, medical bills, and plans for treating any injuries, in a case file.
Seek immediate legal counsel from an experienced California car accident lawyer.
Fatal Single-Vehicle Accident Statistics
In the US, automobile accidents cause the most accidental deaths and injuries. Car crashes result in two million fatalities and ten million injuries every year.
According to the National Safety Council, traffic fatalities increased by 8.3% in the United States in 2020. Over the past three years, these figures have steadily declined.
In 2019, 39,107 people died in traffic accidents in the United States. The number of deaths reached a record-breaking 42,338 in 2020.
In California that year, 3,847 people died in traffic accidents. A total of 1,587 people, or about 41% of all fatalities, were killed in multi-vehicle accidents. About 2,260 people, or 59% of all fatalities, were involved in single-vehicle collisions.
The Office of Traffic Safety reported that 2,463 victims were either killed or injured in a crash within Tulare County.