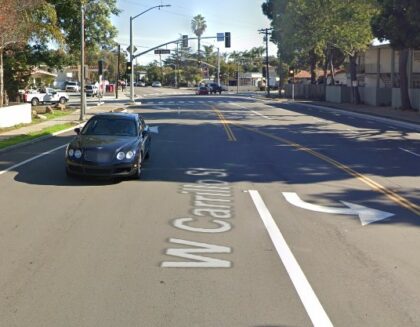 Six individuals sustained injuries, with one person in serious condition, after a multi-vehicle crash on Highway 101 in Santa Barbara on Tuesday, September 12, 2023.
According to the Santa Barbara City Fire Department, the incident occurred in the southbound lanes, south of the Carrillo Street offramp.
The collision involved three vehicles, and other vehicles sustained damage due to debris in the roadway. Following the incident, extrication efforts were necessary to rescue the occupants trapped in two vehicles.
All six injured individuals were subsequently transported to Santa Barbara Cottage Hospital with the assistance of three AMR ambulances. Specific details regarding their identities and medical conditions were not provided immediately.
The investigation into the collision is ongoing.
Our Santa Barbara Injury Law Firm Specializing in Car Accidents
Ignoring the importance of safe driving practices can lead to severe consequences, including substantial injuries and tragic fatalities. In the aftermath of such incidents, individuals affected and their families often seek recourse through insurance claims or legal avenues. In cases like these, engaging the services of a personal injury attorney is not only wise but crucial, primarily when injuries result from someone else's negligence in a car accident.
Our experienced legal team, specializing in car accidents in Santa Barbara, is dedicated to thoroughly assessing your case. We provide clear and concise guidance throughout the intricate legal processes, taking into account critical factors that can significantly influence the outcome of your compensation claim.
You can rely on Arash Law, our most reputable Santa Barbara injury law firm. Under the direction of Arash Khorsandi, Esq., our legal expert will help you with the insurance claim or effectively represent you in court proceedings. Our firm has recovered more than $500 Million for California clients.
If you want to speak with one of our lawyers, please call (888) 488-1391 or fill out the "Do I Have a Case?" form.

Eight Important Things to Remember After Car Accident
After a car accident, it is crucial to understand what actions to take. You can protect your physical well-being and legal rights by prioritizing safety, reporting the incident, and seeking medical treatment.
After a car accident, here are some steps you should take:
Stay calm and prioritize safety above all else.
Move to a secure location and wait for the arrival of law enforcement authorities.
Dial 911 to report the collision and exchange contact and insurance information with all parties involved.
Refrain from admitting fault, even when speaking to the police or other individuals involved.
Seek immediate medical attention for injuries sustained and promptly inform your insurance company about the accident.
Consult a lawyer before accepting settlement offers or providing recorded statements while engaging with insurance adjusters.
Create a comprehensive file and gather all relevant paperwork related to the incident, such as accident reports, medical records, and insurance documents.
Seek professional legal counsel from reputable California car accident lawyers who can guide you through the legal process and protect your rights during this challenging time.
Car Accident Statistics
Recent data released by the National Highway Traffic Safety Administration reveals 42,795 recorded fatalities resulting from vehicle accidents in 2022. This represents a slight decline of 0.3% compared to the 42,939 deaths reported in 2021.
The fatality rate, 1.37 deaths per 100 million vehicle miles in 2021, decreased to 1.35 deaths per 100 million vehicle miles in 2022. It's important to note that there was an approximately 1% increase in Americans' engagement in driving activities in 2022 compared to the peak pandemic year.
Furthermore, there is an expectation that the number of fatalities in the final quarter of 2022 will decrease. This marks the third consecutive quarterly reduction in fatalities, continuing a trend after seven consecutive quarterly increases starting in the third quarter of 2020.
Regarding specific states, California reported an estimated 4,407 fatalities in 2022, indicating a 2.8% increase compared to the 4,285 fatalities recorded in the previous year.