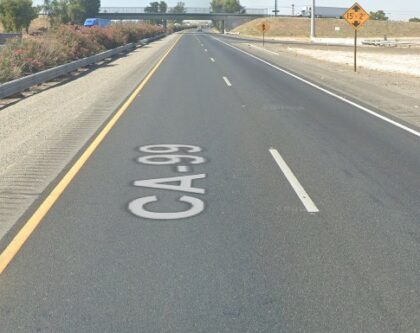 A male driver was killed after trying to overtake a truck in Tulare County Friday morning, September 15, 2023.
The California Highway Patrol responded to the accident that occurred around 4:00 a.m. along Highway 99, south of Drive 92B, between Visalia and Tulare.
In the initial investigation, officials reported that the driver of the Kia tried to pass the semi-truck when he collided with the highway's water-filled barrels and struck the truck.
Upon the arrival of emergency teams, the driver was declared dead on the scene. The truck driver remained at the scene and was reported to be uninjured but may need further evaluation.
Authorities are still trying to identify the deceased driver, and it is currently unknown whether drugs or alcohol played a part in the crash.
Investigation for the accident is ongoing. Anyone with information about the incident is encouraged to contact officials immediately.
Our Top Truck Accident Lawyers in Tulare County
It is beneficial and ideal to seek legal counsel from a personal injury attorney if you or someone you know has been involved in a vehicle accident due to another person's negligence.
Our experienced truck accident attorneys provide free initial consultations where we assess the specific circumstances of your case, explain the legal procedures involved, and consider essential factors that could impact the potential compensation you may be eligible to receive.
You can rely on our most trusted Tulare County truck accident lawyers at Arash Law, under Arash Khorsandi, Esq., to help you with the insurance claim or effectively represent you in court proceedings. Our firm has recovered more than $500 Million for California clients and is widely acknowledged for its success and reputation as one of California's leading personal injury law firms.
If you want to speak with one of our lawyers, please call (888) 488-1391 or fill out the "Do I Have a Case?" form.

7 Steps to Take After A Truck Accident
The recklessness of another driver can cause severe damage and affect the lives of others. If you or someone you know has been invovled in a major vehicle accident due to someone else's negligence, the following steps may help you.
Contact emergency respondents and authorities and inform them about the collision. Authorities will create an official report based on accident-related data.
Inspect yourself for injuries and prioritize yourself.
Obtain necessary information from the other involved motorist's name, phone number, and insurance information. Photograph license plates, automobiles, and other potential evidence.
Complete reports following the instructions given by California insurance firms. There are deadlines for these reports, so file them as soon as possible.
Provide the necessary information to your claims adjustor. Consult an attorney before recording comments or accepting compensation offers from insurance companies.
Keep all necessary documents, such as the police report, medical bills, driver's ID of those involved, and injury treatment plans.
Discuss your vehicle accident with one of our reliable California car accident lawyers. Please contact us at (888) 488-1391 immediately.
Truck Accident Statistics
According to the National Highway Traffic Safety Administration, 4,965 people died in truck-related accidents in 2020. Trucks are involved in over 71% of fatal car accidents in the United States. Large trucks make up 8.9% of these related cases of accidents as of 2020.
By 2021, large truck-related incidents have significantly increased, amounting to 5601 deaths, leading up to 13% in fatalities.
The occupants of smaller vehicles are exposed to more significant risks in the event of a truck-related accident. Collisions involving smaller vehicles have more significant risks and are far more likely to cause serious injuries or even death.