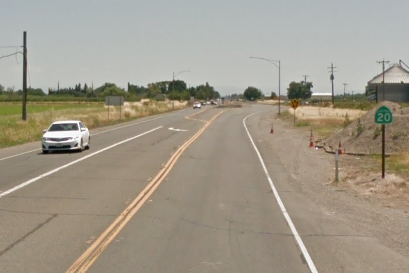 Several people were injured following a car accident along Highway 20 on Thursday, September 22, 2022.
The collision occurred on Highway 20 at Humphrey Road, west of Yuba City.
The CHP stated that they do not know how many persons were involved in the accident, but they are currently on the site gathering information.
Highway 20 has been closed in both directions near Humphrey Road due to the collision, and officials advise drivers to expect delays and use alternate routes in the region.
The investigation is still ongoing.

Car Accident Statistics
California draws visitors and new residents who wish to experience the Golden State's many attractions. While this improves the state's economy, it has a detrimental influence on the state's roadways, which are densely populated and cause a significant number of motor vehicle accidents each year.
According to government estimates, an estimated 4,258 people died in automobile accidents in California in 2021, up from 3,847 in 2020, making 2021 the state's second year with more traffic fatalities.
Most car accidents are caused by human error, such as distracted driving, speeding, or drunk driving. However, many other factors, such as weather conditions, road design, and vehicle defects, can contribute to an accident.
No matter the cause, car accidents can have devastating consequences for those involved. In addition to the physical and emotional toll, car accidents can also lead to financial hardship due to the cost of medical care and vehicle repairs. As a result, it is important to be cautious when driving and always obey the road rules. By taking these precautions, we can help to reduce the number of car accidents each year.
Sutter County Car Accident Statistics
Victims of frightening accidents may have lengthy and laborious recovery periods. They may face a mountain of medical expenses and be unable to return to work to pay them.
If you doubt what to do next, let Sutter County Car Accident Lawyers at Arash Law handle all aspects of accident cases so our clients can concentrate on their recovery.
They fight to protect victims' rights and their surviving families after serious accidents. They work hard to ensure that victims and their families have all they need to overcome this difficult time.
If you'd like to learn more about your legal options, call our Sutter County Car Accident Lawyers. We offer free case reviews to interested clients. Call us at (888) 488-1391 or fill out our online intake form.