A 15-year-old girl identified as Shamara Y. was killed following a deadly road rage incident in Oakland on October 6th, 2021.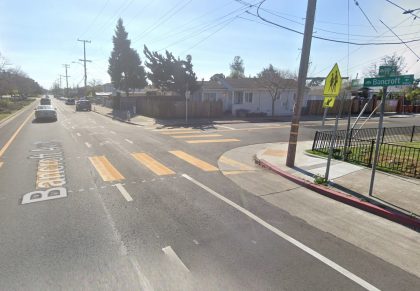 The incident occurred at approximately 11:30 p.m. near 51st and Bancroft avenues in East Oakland.
The young girl was driving with her uncle when her uncle and another driver started to argue on the road for unclear reasons.
As the argument escalated further, someone in the other vehicle fired multiple shots towards the young girl's car.
The 15-year-old girl was shot multiple times. Her uncle immediately drove her to the hospital, but unfortunately, she succumbed to her injuries and was pronounced dead.
The suspect's identity is unknown, but his vehicle was described as an Acura. Local authorities are actively pursuing the whereabouts of the suspect.


Fatal Road Rage Statistics
More than half of all fatal vehicle accidents are caused by road rage, characterized by aggressive driving. According to a year-long independent study, thirty people died, and 1,800 were injured each year in road-rage incidents.
Every year since 2018, the number of road rage-related injuries and deaths has increased, according to Everytown Research & Policy.
Road rage was a factor in nearly one-third of all collisions. It's dangerous for other people's lives to be put at risk by drivers who operate their automobiles aggressively or irresponsibly.
One person will be shot and murdered in a road rage incident every 18 hours on average. More people have been murdered or injured due to road rage events over the past year than ever before.
These are problematic and disturbing stats. Thousands upon thousands of people are killed and injured each year because of distracted or careless driving.
Innocent people should not be subjected to the consequences of someone else's reckless driving. It is in the best interest of the victims of these reckless drivers to hold them accountable.
Wrongful Death Lawyers for Victims in Alameda County
Negligence is frequently to blame for wrongful deaths. A car collision is often the cause of a fatal injury in death. Many accidental deaths are deemed wrongful. However, this is not the case in every instance.
As a result of someone failing to take reasonable precautions, others may be seriously injured. This shows a lack of care. Wrongful death occurs when the carelessness of one person results in the death of another.
Wrongful death claims can be filed for a variety of reasons. Legal action may be taken against them to receive compensation for the loss of comfort and financial assistance. Some people desire restitution for their losses, while others want closure.
Let Arash Law's Alameda County wrongful death attorneys handle the legal aspects of your grief while you focus on your loved one's passing. Please feel free to contact us at any time by phone or email at (888) 488-1391.