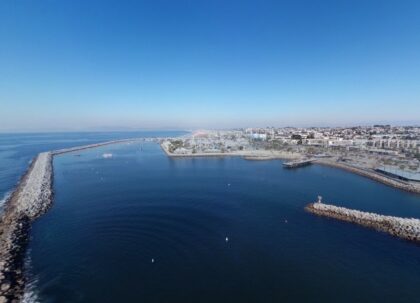 Five people were injured after their fishing boat was hit by a tanker off the shore of Redondo Beach on Saturday evening, October 7, 2023.
The Redondo Beach Fire Department, along with other agencies, responded to a distress call about a vessel.
Rescuers spent an hour locating the boat in dense fog. They discovered five injured passengers, with two in critical condition and three with minor injuries, all of whom were transported to the hospital.
The vessel was situated about two to three miles from the Point Vicente Lighthouse, and it's unclear if those aboard were aware of their perilous location due to the thick fog.
Authorities strongly suspect that the boat strayed from its course and entered a 22-mile stretch of busy shipping lanes, resulting in a collision with a tanker.
No further details were available. An investigation is being conducted to determine what caused the incident and what events led up to it.
Boat Accident Lawyers in Los Angeles County
If you or a loved one have been injured or lost a loved one in a boating accident, you should consult a lawyer about your legal rights and choices. Anyone who suffers a personal injury or wrongful death should receive monetary compensation for their hardships. Our highly regarded legal counsel can evaluate your case and advise you on the next steps, such as whether or not to submit a claim and how much that claim is worth.
Our trusted Los Angeles County boat accident lawyers at Arash Law, led by Arash Khorsandi Esq., have the recognition, experience, and expertise to advocate for accident victims. Our clients have been awarded compensation totaling $500 million as of yet.
Contact (888) 488-1391 or click the "Do I Have a Case?" on our website to schedule a free consultation with one of our lawyers.


What to Do After a Boat Accident
Being in a watercraft-related accident can be stressful, but you can secure justice by protecting your rights for full compensation. These tips can help you avoid diminishing the value of your personal injury claim:
Prioritize Your Health: Ensure safety for yourself and others involved in the boat crash. Seek immediate medical attention to assess injuries that you may have sustained.
Contact the authorities: You will need their official report of the boating incident to support your claim.
Obtain all the vital information: You need to gather the eyewitnesses' names and contact information and the information of the other parties involved.
Submit a claim to the insurance company: You need to only state the facts about the accident and avoid exaggerating any details when speaking with insurers.
Stay off social media: You must avoid posting anything related to the incident because insurers can use your statements and activities online to minimize the compensation for your claim.
Retain legal assistance: You should consult a good boat accident lawyer before accepting a settlement offer from an insurance adjuster.
Boat Accident Statistics
In 2021, the California State Parks Division of Boating and Waterways reported 593 watercraft-related crashes and collisions, resulting in 256 injuries and 44 fatalities, in California. In these boating accidents, 670 operators were reportedly involved. Only 40 people had a California Boater Card.
This is larger than the number of watercraft-related accidents recorded in 2019. That year, California saw 450 boating accidents, with 207 injuries and 41 fatalities.
Los Angeles County only recorded 48 boating accidents in 2019. About 18 of these resulted in injuries, while three fatalities were reported.