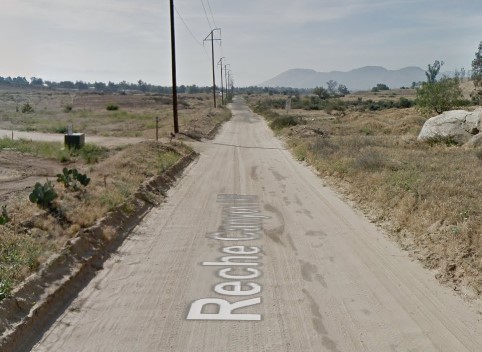 California Highway Patrol Riverside and Cal Fire Riverside County responded to a two-car traffic accident that killed one person in Riverside on Friday, October 21, 2022.
The collision occurred on a Friday in the area of Moreno Valley.
When emergency personnel arrived on the scene, they discovered two severely damaged vehicles with airbags deployed in both of them, at least one person trapped, and a confirmed fatality.
At least one person was taken to a nearby hospital with unidentified injuries.
Although there were no additional details available, CHP is currently investigating the scene as a crime scene and potential DUI.
While police conduct their investigation, Reche Canyon between Moreno Valley and San Bernardino will remain closed.
There are no other details available.
The crash remains under investigation.

Fatal Two-Vehicle Crash Statistics
Hospitalizations due to injuries account for a disproportionate share of all visits. Every year, car accidents in the United States result in nearly two million injuries.
Unfortunately, California has a higher-than-average rate of this type of tragedy. Approximately 200,000 people in the United States are injured in car accidents annually.
Counties don't come much bigger than Riverside, which is the fourth most populated in California. It ranks among the most dangerous regions in the United States for motorists.
There were 2,119 people injured or who lost their lives in car accidents in Riverside in 2017. The 91, 215, and 60 freeways, as well as city streets like Jurupa Avenue and Wells Avenue, were all involved in these accidents.
Drunk driving, distracted driving, high speeds, and other serious violations of traffic laws are major contributors to these incidents.
The fact that most of these accidents could have been avoided only adds insult to injury. Distracted driving accounts for about 80% of all car accidents.
Riverside County Car Accident Lawyers
Car accidents are a common cause of both personal injury and wrongful death lawsuits in California. While many of these collisions have similar causes, it takes a law firm with experience in car accidents to investigate the details of each case and ensure that the injured party is compensated fairly.
The loss of a loved one, especially if it is unexpected, can shatter even the strongest of people. Those left behind can file a wrongful death lawsuit to get money for their loss.
The deceased's survivors may file a wrongful death lawsuit seeking compensation for the decedent's medical costs, funeral costs, pain and suffering, and loss of companionship in the event of a fatality.
Legal representation is essential after a fatal car accident. Our Riverside County car accident lawyers at Arash Law are ready to advocate tirelessly for your rights and pursue the compensation you need and deserve. We'll go to court and fight for your legal rights while you focus on your recovery.
Contact us at (888) 488-1391 or use our convenient online form to schedule a free legal consultation with one of our skilled attorneys.