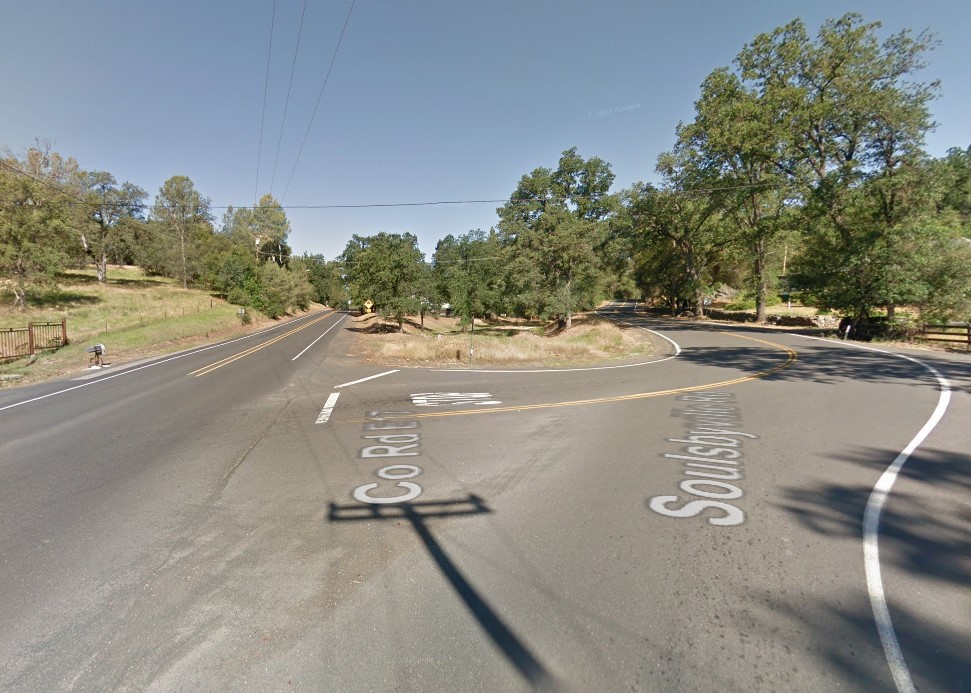 A female was trapped inside the car while the suspected DUI driver suffered wounds after a head-on collision following an arrest in Soulsbyville on Friday morning, October 21, 2022.
The collision transpired around 3:30 a.m. on Tuolumne Road, west of Soulsbyville Road.
According to the CHP, Jose G., 40, of Tuolumne, was driving a 2022 Dodge Ram pickup when Savannah C., 22, of Sonora, was traveling east in her 2007 Toyota Camry when she allowed the sedan to cross into the oncoming lane.
Before Chroman's car collided with the pickup's left front, Guzman saw the Toyota swerving towards his vehicle and slowed the truck almost to a halt.
According to CHP spokesperson Officer Steve Machado, Chroman was trapped inside her car after the collision and had to be freed by firefighters.
The authorities stated that Chroman showed signs of alcohol intoxication and was subsequently detained.
Chroman was airlifted to Doctors Medical Center in Modesto for treatment because of her wounds.

DUI Accident Statistics
A fundamental human right is the freedom to travel on entire roadways. When drunk drivers get behind the wheel, other people's lives are in jeopardy. Nationwide, strict laws have been implemented to reduce the number of intoxicated drivers.
Driving when intoxicated is reckless behavior. Everyone else's lives on the road are in danger when a driver consumes alcohol before getting behind the wheel.
According to the National Highway Traffic Safety Administration, approximately 10,000 individuals die from drunk driving every year. Alcohol or other substances are responsible for about 18% of fatal car accidents.
Car accidents aggravated by alcohol or drugs cause more than 2,000 fatalities and over 30,000 injuries yearly in California. The state's blood alcohol concentration (BAC) standards for DUI and DWI (driving while intoxicated) differ depending on the driver's age and whether the vehicle is private or commercial.
In potentially dangerous situations, drunk drivers frequently have trouble seeing, making wise decisions, and reacting appropriately. Due to their compromised abilities, while navigating California's most hazardous highways, drunk drivers represent an extremely high risk to other vehicles and pedestrians.
DUI Accident Lawyers for Victims in Tuolumne County
It is highly uncommon for a pedestrian struck by a car to recover fully and lead an everyday life soon after the collision. As a result, you are entitled to protection under California's injury law if you were wounded in an automobile accident.
If the careless driver's actions led to the collision that wounded you, you might be entitled to sue them for your injuries. Accident victims frequently have to deal with consequences, including missed payments, long recovery times, and expensive medical bills.
At Arash Law, our Tuolumne County DUI accident attorneys are powerful, tenacious advocates for DUI accident victims. Drunk drivers are responsible for the results of their risky behavior. It is essential to hold intoxicated drivers accountable for their part in accidents.
Our legal team is committed to making sure that our clients get the most money possible after an accident so they can take care of their families and pay for medical bills.
If you or a loved one has suffered injuries in a drunk driving accident in California, don't hesitate to call our legal team at (888) 488-1391.