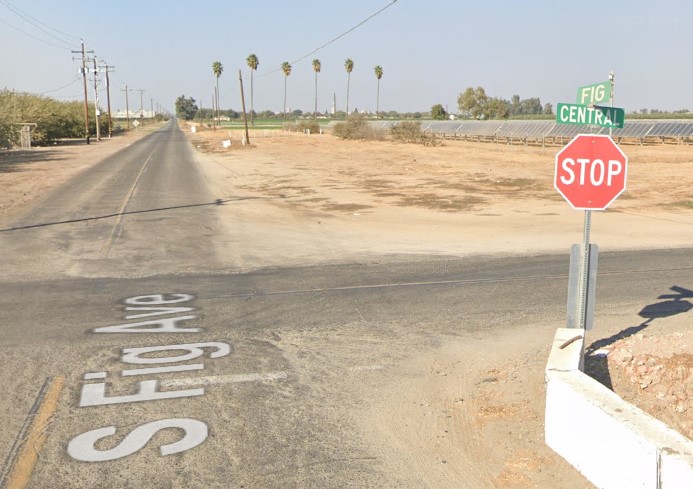 According to the California Highway Patrol, a bicyclist was severely injured after a vehicle struck him in a hit-and-run collision in Fresno Saturday evening, October 22, 2022.
The California Highway Patrol said the collision transpired at 6:50 p.m. in the South Fig avenues and area of West Central.
The officers arrived to find a man lying on the road from the collision. Serious injuries necessitated transporting the man to a nearby hospital.
The bicyclist was probably east of Fig on Central Street when he was hit by a car, according to CHP Sergeant Nicholas Norton, who added that there is no description of the vehicle involved. It's currently unknown how old he is.
Based on the damage to the bike and his injuries, "we do believe it's a hit-and-run," Norton said.
According to Norton, the BMX bike was missing its front tire and had severely damaged rims.
The cause of the crash has yet to be determined.
Anyone who witnessed or has information about the crash is asked to contact CHP at (559) 262-0400.

Bicycle Accident Statistics
Bicycle fatalities decreased by 3% this year, from 871 to 846, per the National Highway Traffic Safety Administration (NHTSA). Eighty percent of all traffic fatalities involve bicycles, while only two percent involve automobiles.
In the Golden State, bicycles are treated similarly to motor vehicles. The rules of the road that apply to motorists also apply to bicyclists. When the light is red, they must stop.
It's common for drivers to ignore cyclists' rights and get dangerously close to them. The potential for severe harm or even death must be taken into account.
The state of California has the highest rate of bicycle fatalities in the whole country. Given the density of these forms of transportation in urban areas, it is not surprising that accidents of this type frequently occur there. Between 2016 and 2018, about 455 fatalities involving cyclists in California occurred.
Fresno County Bicycle Accident Lawyers
Injuries sustained by bicyclists in collisions are often severe, necessitating lengthy recoveries. Earnings declines are another possible outcome of this scenario. The victims of bicycle accidents often sustain serious injuries such as bone fractures, skin abrasions, concussions, traumatic brain injuries, and internal organ failure.
We will help anyone hurt in the recent California bicycle accident. We're treating today just like any other day at the office.
Immediately after a car accident, speaking with a lawyer is essential. Injuries of any severity, from the smallest scratch to the most devastating brain damage, are all within the scope of representation by a personal injury attorney. Your property will be repaired, your medical bills will be paid, and your emotional distress will be compensated.
Arash Law's Fresno County bicycle accident attorneys are ready to fight for the money you need and deserve. The time and energy we put into every case give you the best possible chance of success with your claim.
Call us at (888) 488-1391 or fill out our online form to set up a free consultation with one of our attorneys.