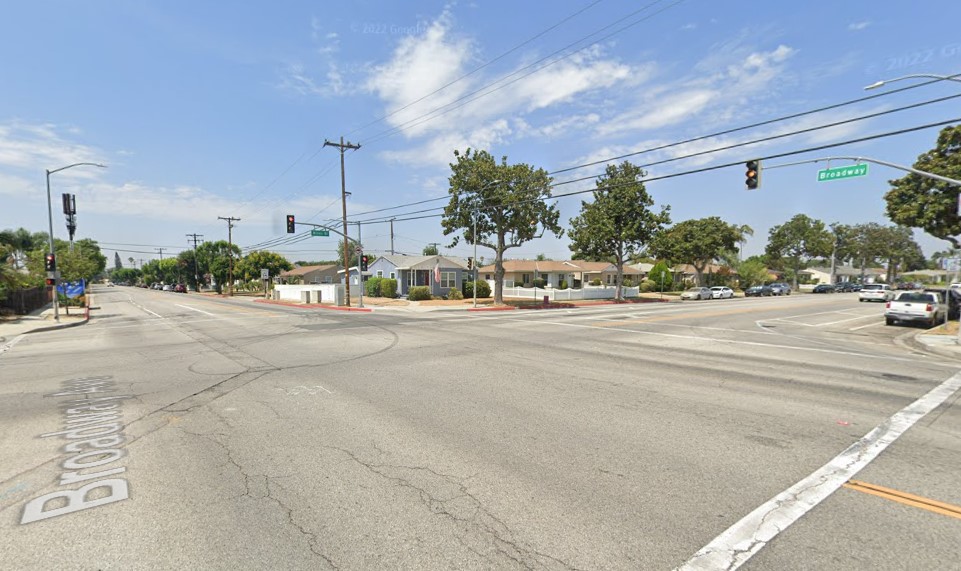 According to the Los Angeles County Fire Department, a pedestrian suffered injuries after being struck by a car that fled the scene in Whittier early Sunday morning, October 23, 2022.
As per Los Angeles County Sheriff's Pico Station, the crash occurred around 1:43 a.m. on South Broadway and Mines Boulevard.
On Mines Boulevard, a pedestrian was walking across the street when they were struck by a vehicle that drove away from the scene in an unknown direction after the incident.
When the fire crews arrived, they reported that one male patient was lying on the ground.
The patient was transported to a nearby hospital in an unknown condition to undergo further evaluation.
The cause of the crash is still under investigation.

Pedestrian Accident Statistics
Pedestrians make up a disproportionate number of traffic fatalities due to their extreme vulnerability in collisions. There is no one around to prevent mistakes from happening.
According to the Governors Highway Safety Association, pedestrian fatalities increased by 27% between 2007 and 2016, despite a 14% decrease in all traffic fatalities during the same time period.
There were 5,977 fatalities involving pedestrians and motor vehicles in the United States in 2017. A car accident kills one pedestrian every 88 minutes on average.
About 7,500 pedestrians died in California between 2009 and 2018. The majority of pedestrian deaths in California occur on highways. California has over 25 percent more pedestrian fatalities than the national average.
Careless drivers, excessive speeds, and failure to yield to pedestrians are the leading causes of pedestrian fatalities.
Pedestrian Accident Lawyers in Los Angeles County
It is highly advised that you seek the advice of a pedestrian law attorney. The filing of a wrongful death claim requires the services of an attorney. But they need to get it done as soon as they can.
A settlement that is both reasonable and satisfactory to you is the goal of the insurance adjuster. It is common practice for insurance adjusters to deny claims by arguing that the pedestrian was at fault in an accident.
By conducting an investigation, interviewing potential witnesses, and obtaining documentation from the police, a lawyer specializing in pedestrian accidents can significantly aid you in building a solid case.
The Los Angeles County pedestrian accident attorneys at Arash Law are available around the clock to assist you. Our legal team will initiate an investigation immediately to collect data while it is still accessible.
As an added service, we can assess the full extent of your losses, negotiate a settlement with the insurance company, and represent you in court using tried and true legal strategies. To schedule a no-cost initial consultation with a wrongful death attorney, please call our office at (888) 488-1391.